Research and Articles
---

---
NDA-Hotline
---

Tax Hotline
March 15, 2020
Coronavirus Pandemic - Is the Tax world ready?
---
This article was originally published in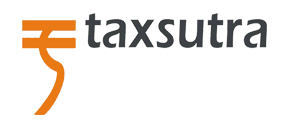 ---
COVID-19 pandemic has created an unprecedented disruption to corporates and public at large. With a number of countries declaring emergency and also providing for various stimulus measures, considering the impact on the world economy, India should also actively seek to address the tax and economic concerns that arise due to the emergency.
As an immediate measure, there should be a deferral or extension provided for payment of advance taxes in light of the immediate cash crunch and liquidity situation that various organizations would be undergoing at this point in time.
Other procedural measures will include hearing before various authorities including DRP etc. being undertaken through video conferencing or tele-conferencing and also where matters not being time barred, providing adequate extension or deferring hearings for the same.
Importantly, for the time period for the Viwad Se Vishwas Scheme should be extended to ensure that it can be successful considering that currently things are in a state of flux. The time period for the scheme should be extended till September 2020. It is important that in a period where 'social distancing' is an important element in preventing the spread of COVDI-19, the tax authorities provide an enabling atmosphere to allow flexibility on these aspects.
In times of prosperity, tax department collects taxes but where times are bad, it is important to be able provide succour to tax payers. There are many different ways in which the Government can look at providing relief in these times. For example, in many countries there is a system of carry back of losses and one could refund of tax paid in the past or defer the current taxes. This increases liquidity in the hands of companies, which is an immediate requirement.
Many countries including US and European countries have or are in the process of announcing various stimulus measures. India should also recognize the need for the same and the Government should also look at proactively bring in stimulus measures targeted at sectors which are going to be most affected due to the disruption such as transportation, tourism, retail etc.
Additionally, the most important facet of any measure is to ensure that once the pandemic is under control, the demand side of the economy can pick up at a very fast pace. This can be achieved through reduction in income tax rates for individuals which increases their spending power.
We have been going through a phase where growth rates have significantly reduced and the impact of COVID-19 will have a further negative impact on growth. It is important to kick start demand in the economy and this can only be achieved through increase in the amounts available to be spent by the common man. An additional approach can also be to provide for reduction in GST rates for a limited period of time, though it is worthwhile to point out that the benefits of an income tax cut will probably be much higher than changes to GST Rates.
Provisions should be introduced to allow for an increase in deduction for any medical expenses to ensure that the common man does not suffer.
Another aspect that should be considered is CSR spend for medical relief being allowed to enable the private sector to provide support in these difficult times. Additionally, corporates should be allowed to deduct any capital or revenue expenditure incurred to quarantine, house or transport or treat the corona virus victims or likely victims, irrespective of victims being employees or not. 100% deduction should be permitted for capital expenditure on providing laptops and other tools for remote working.
The COVID-19 pandemic has also rollicked the financial markets and has resulted in many investors in financial products including mutual funds and stock markets suffering huge losses due to a black swan effect. This may be a good opportunity for removal of capital gains tax on long term listed securities and for reduction in tax for domestic residents on dividends received. Both of these moves will result in a positive impact for the financial markets. The reduction in the rates on dividends can result in any excess cash being distributed by corporates back to its shareholders which can boost spending capacity.
From a medium to long term perspective, the COVID-19 pandemic will result in corporates wanting to de-risk their supply chain risks, which will provide opportunities for India to increase its share of the manufacturing pie and an enabling policy will support the establishment of new units in India. Similarly, this also brings to focus the investment that is required in healthcare and new drug development and will provide increasing opportunities to the services sector to meet these requirements. It's time for innovating new services which can be rendered through technology platforms. We can move from 'cottage industry' to 'cottage service' framework.
The government should use this opportunity to create an eco-system for domestic development of medical devices and also new drug development. This includes allowing CSR investment in the form of grants to companies that are engaged in these activities or allowing not for profit companies to investment into healthcare / medicals devices companies for specified purposes.
Let's turn Corona crisis into Corona opportunities for quiet, peaceful and productive life.
For complete article, click here.