Research and Articles
---

---
NDA-Hotline
---

Insolvency and Bankruptcy Hotline
July 8, 2022
Supreme Court: Personal Guarantors can be made liable under Insolvency Code prior to any action against Principal Borrower
---
This article was originally published by IBC Laws on July 06, 2022.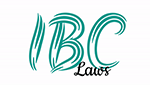 ---
INTRODUCTION
A recent pronouncement of the Supreme Court in Mahendra Kumar Jajodia v. State Bank of India (2022) ibclaw.in 32 SC provides further clarity on the (a) right of creditors to initiate insolvency resolution process against personal guarantors of the principal borrower; and (b) timing and jurisdiction to exercise such a right. We have discussed these aspects below.
For complete article, please click here.

– Adimesh Lochan, Arjun Gupta & Sahil Kanuga
(The authors would like to thank Rakshita Shukla (Institute of Law, Nirma University) for her contribution to this article.)
You can direct your queries or comments to the authors