Session I:
FOR INDIA, FAR EAST, MIDDLE EAST & EUROPE
Session II:
FOR THE US
INTRODUCTION
Nishith Desai Associates helped pioneer the asset management industry in India, Mauritus and Singapore in early 1990s. It remains an authority in the Fund Formation space with a remarkable global reputation amongst the GP and LP community.
Nishith Desai Associates is proud to have been associated with GIFT City project right from its conceptualization in 2007 until today. After a long journey, it is on the verge of becoming a clean, transparent and FATF compliant offshore jurisdiction for international financial services . It also creates new and collaborative opportunities as mid-shore jurisdiction alongside other offshore jurisdictions.
The Government of India established the International Financial Services Centre ("IFSC") in the GIFT City at Gandhinagar, Gujarat in 2015. Since then the Indian government and the regulatory agencies have been working in unison to enable GIFT City for offering business and regulatory environment that is comparable to other leading Offshore Financial Centres. It is expected that the establishment of the IFSC Authority ("IFSCA") to act as a single window clearance is likely to boost investor confidence in the GIFT City.
While the alternate fund management industry has grown as a stable asset class in India, capital from offshore investors is typically raised abroad in offshore financial hubs like Singapore, Hong Kong etc. It brings large capital to india in shortest possible time and nurtures both start-ups and mature enterprises.
The IFSC in the GIFT City seeks to offer a collaborative environment for investors and seeks to onshore the fund management industry in India. Notably, the IFSC in GIFT City provides numerous benefits to the entities setting up operations there, some of the benefits include: a state-of-the-art infrastructure at par with other leading global financial centres, a liberal tax regime and a strong regulatory and legal environment.
Given that India is one of the most preferred jurisdictions for allocating capital commitments and the tremendous efforts put in by the Indian Government to provide an impetus to GIFT City, we along with IVCA are happy to host this webinar and announce that the Chairman of IFSC Mr. Injeti Srinivas will release our publication "Opportunities in GIFT City – Setting up Funds in india's New Offshore Financial Center". This paper provides insight on the regulatory and tax framework in relation to setting up units in the GIFT City. We will specifically deal with the regulatory regime for setting up Funds in GIFT City and assess the possible tax consequences and / or benefits for the investors. We also provide an insight on the possible structures which may be explored in the GIFT City.
Join us as we discuss the regulatory and tax regime around GIFT City along with the chairman of the IFSCA, Mr. Injeti Srinivas and the future prospects in relation to GIFT City in India.
Speakers
Supporting Organizations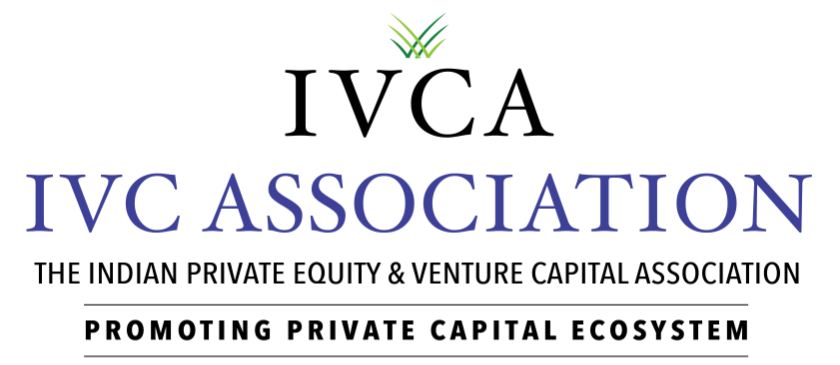 The Indian Private Equity and Venture Capital Association (IVCA) is the oldest, most influential and largest member-based national organization of its kind. It represents venture capital and private equity firms to promote the industry within India and overseas. It seeks to create a more favourable environment for private equity, venture capital investment and entrepreneurship. It is an influential forum representing the industry to governmental bodies and public authorities. IVCA members include leading venture capital and private equity firms, institutional investors, banks, corporate advisers, accountants, lawyers and other service providers of the venture capital and private equity industry. These firms provide capital for seed ventures, early stage companies, later-stage expansion and growth equity for management buyouts/ buy-ins. IVCA aims to support entrepreneurial activity and innovation as well as the development and maintenance of a private equity and venture capital industry that provides long term equity capital. It helps establish high standards of ethics, business conduct and professional competence. IVCA also serves as a powerful platform for investment funds to interact with each other. The Association stimulates the promotion, research and analysis of private equity and venture capital in India, and facilitates contact with policy makers, research institutions, universities, trade associations and other relevant organizations. IVCA collects, circulates and disseminates commercial statistics and information related to the private equity & venture capital industry.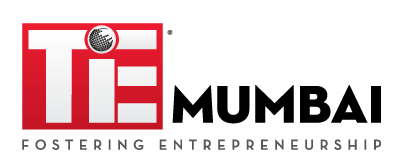 The Indus Entrepreneurs (TiE), was founded in 1992 in Silicon Valley by a group of successful entrepreneurs, corporate executives, and senior professionals with roots in the Indus region.
TiE Global is a nonprofit venture devoted to entrepreneurs in all industries, at all stages, from incubation, throughout the entrepreneurial lifecycle. With a global reach and a local focus, the heart of TiE efforts lies in its five foundational programs, – Mentoring, Networking, Education, Funding, and Incubation.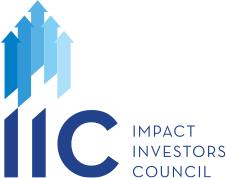 Impact Investors Council (IIC), represents a strong and cohesive Industry body of impact investors in India and is committed to increasing the flow of impact capital to India. It also aims to contribute to the growth of the industry by building knowledge resources, focusing on impact measurement & standardization, research & policy support and self-regulation in the Industry. The raison d'être of IIC is to increase the flow of impact capital to social enterprises thereby addressing the needs of the 600 million underprivileged citizens of India. IIC was incorporated on 19 December, 2014 and 12AA and 80G Certified Company to address the growing sentiment among stakeholders to promote impact Investing and enlarge the impact investment community. IIC today has the support of close to 45 members and partners which are either Impact funds or Ecosystem builders.
About Nishith Desai Associates
For over three decades, NDA has helped international and domestic companies navigate India's complex business regulations and grow. An India-centric global law firm, we are the go-to firm for companies around the world that want to conduct business in India, and for Indian companies seeking to do business abroad.
Nishith Desai the founder of the firm pioneered the field of International taxation in 1977 sowed the seeds of globalization in india.
Consistently recognised as Asia's Most Innovative Law firm by Financial Times, London, NDA helped pioneer asset management industry in india, Mauritus and Singapore since 1990's, has worked on over 1500 funds of all varieties and remains a market leader and an authority in FundFormation space with a remarkable reputation amongst the GP-LP community. It brings vast strategic, legal, tax, regulatory and structuring experience.
Direct your queries to:
Devanshi Krishnamoorthy
Email: devanshi.krishnamoorthy@nishithdesai.com
Phone: +91 99676 57355
Parul Jain
Email: parul.jain@nishithdesai.com
Phone: +91 91360 95500