SESSION: 09:30 AM - 05:30 PM (IST)
INTRODUCTION
The infrastructure sector in India has witnessed significant growth as well as consistent regulatory incentives over the last few years. Infrastructure focused growth is expected to continue in the future. Various infrastructure development driven sub-sectors, such as telecom tower assets, metro projects, energy utilities, data centers, warehouses and logistics networks, etc. are emerging rapidly and increasingly we observe more foreign interest in these sectors.
By introducing the first ever InvIT framework, the Government of India has recognized the need of the sector for raising long term finance and also enabling professional management of infrastructure platforms.
From a business perspective, the InvIT structure has marked advantages, both in terms of demand and supply. The creation of demand rests on businesses listing their assets, and constant requirement of raising capital. The supply side is catered to by investors looking to invest in these attractive listed assets.
We invite you to join a select high profile gathering to discuss the key strategic, commercial, legal and taxation issues surrounding the development of investments within the infrastructure sector in India, with special focus on the emergence of InvIT structures.
Focus Area
Recent developments in the infrastructure sector in India – a panel discussion
Benefits of InvITs to various stakeholders
Tax and Regulatory updates on SEBI (Infrastructure Investment Trust) Regulations, 2014 and for companies engaged in infrastructure sector.
Practical challenges for financial investors v. strategic investors
Alternative structures – AIF, NBFC, HoldCo etc.
Agenda
Inaugural Session
Key government initiatives – SEBI Outlook
Foreign investor perspective on Indian infrastructure
Monetization of development projects
Sector Analysis - Roads, Renewables and Emerging Infrastructure Assets
Recent developments in the industry and marquee deals
Key challenges in managing infrastructure assets
Taking credit risk on the sector - Infrastructure debt opportunities
Recent litigations
InvIT case study
Future outlook and upcoming opportunities
Legal, Tax and Regulatory
Key features of the InvIT regulations, recent amendments and clarifications by SEBI
Comparative analysis between unlisted v. listed InvITs
Privately placed InvIT v. Publicly listed InvITs
Setting up an InvIT and subsequent listing – issues and challenges
Implementation issues for investors and sponsors (including coverage of exit rights, lock-in,
Pre-emption rights and other inter-se rights)
Direct v. indirect participation in InvITs
InvIT – Detailed Tax Treatment on Parties to an InvIT
Tax optimization in unlisted InvITs
Organizing various infrastructure investment vehicles – considerations for offshore funds
NHAI and other regulatory approvals – interpretative issues including tackling pass through claims
Further liberalization – road ahead
Infra AIF – migration to InvIT
Infrastructure investment vehicles – AIFs v. NBFCs v. HoldCo v. InvITs
Carry forward of losses – development assets
Impact of Taxation Laws (Amendment) Ordinance, 2019 on InvIT
Evaluation of various tax treaties
FLOW OF SESSIONS:
| | |
| --- | --- |
| 09:30 AM – 10:00 AM : | Registration |
| 10:00 AM – 11:00 AM : | Inaugural Session |
| 11:00 AM – 11:15 AM : | Tea Break |
| 11:15 AM – 12:00 PM:  | Sector Analysis - Roads, Renewables and Emerging Infrastructure Assets - Session 1 |
| 12:00 PM – 12:15 PM : | Tea Break |
| 12:15 PM – 01:00 PM : | Sector Analysis - Roads, Renewables and Emerging Infrastructure Assets - Session 2 |
| 01:00 PM – 02:00 PM : | Lunch |
| 02:00 PM – 03:00 PM : | Legal, Tax and Regulatory – Session 1 |
| 03:00 PM – 03:15 PM : | Tea Break |
| 03:15 PM – 04:15 PM : | Legal, Tax and Regulatory - Session 2 |
| 04:15 PM – 05:30 PM : | Networking |
Speakers
ANANTA BARUA
Whole Time Member
SEBI
Mr. Barua is a Whole Time Member of the Securities and Exchange Board of India (SEBI) and has been instrumental in the growth of REITs and InvITs in India. He handles the Legal Affairs Department, Enquiries and Adjudication Department, Market Intermediaries Regulation and Supervision Department, Department of Debt and Hybrid Securities, PQ Cell, RTI Cell and Board Cell.
Boon Chin Hau
Managing Director, Infrastructure & Head of Asia & Emerging Markets
GIC Private Limited (Singapore)
Chin Hau joined the GIC Infrastructure Group in 2008 and currently has lead coverage responsibility for the Emerging Markets. Prior to joining GIC, Chin Hau was an Investment Manager at Pulsar Energy Capital where he invested in projects across the energy sector in Europe and the Americas. Before Pulsar, Chin Hau was a member of the Infrastructure advisory team at Credit Suisse covering a range of projects in transport, logistics and aerospace. He began his career at Singapore Power where he managed natural gas pipeline projects. Chin Hau has degrees from Imperial College London and the University of Chicago.
RUCHIR SINHA
Leader, Corporate Transactions Group
Nishith Desai Associates
Ruchir leads the Corporate Transactions Group in the firm, and as part of it leads the Private Equity, M&A and Structured Finance Practices at the firm. He focuses on financial services, infrastructure, technology and real estate industries. He advises extensively on PIPE deals, take private transactions, cross border tax, developing tax optimal instruments and merger control (antitrust) issues. With background in fund formation, he has also advised leading global sponsors, sovereign funds and LPs on setting up of offshore and domestic funds and investment platforms, from a legal and cross border tax perspective. He has advised both sponsors and investors on setting-up of and investments in, multiple InvITs, listed and unlisted. Ruchir was involved in the drafting and development of the REIT Regulations, and has extensively worked through industry bodies to ensure a policy framework conducive to growth of REITs and InvITs. Nominated as one of the top 3 corporate lawyers in the country under 35 by IDEX, several of his transactions have been nominated as 'most innovative' by Financial Times, London.
RAJESH SIMHAN
Head, International Tax
Nishith Desai Associates
Rajesh leads the International Tax & Tax Controversies Practice at research & strategy driven international law firm, Nishith Desai Associates. Over the years, the International Tax & Tax Controversies Practice at Nishith Desai Associates has been consistently recognized as the leading tax practice in the country by Chambers & Partners and the Tax Directors Handbook amongst other noteworthy sources. Rajesh, one of the foremost authorities on International Tax, is renowned for the legal services he offers to those involved in some of the most complicated tax controversies of India; including advising Vodafone in NDA's role as special counsel to Vodafone on its landmark tax litigation relating to indirect transfer taxes in India. He has successfully represented clients before various forums including different Tribunals, Authority for Advance Rulings, and in High Courts (pan India) as well as at the Supreme Court of India in relation to disputes on international tax.
Virendra D. Mhaiskar
Chairman & Managing Director
IRB Infrastructure Developers
Virendra is the Chairman and Managing Director of the Company. He holds a diploma in civil engineering from Shriram Polytechnic, Navi Mumbai. As a Civil Engineer, he has hands on experience of more than 25 years in the construction and infrastructure industry to his credit. He is responsible for developing new business, executing road construction and BOT projects. He is providing overall vision and strategy to the Company.
HARDIK SHAH
Director
KKR
Hardik Shah joined KKR in 2018 and is a member of the Asia-Pacific Infrastructure team. Hardik is responsible for Infrastructure investments in India. He began his career at Macquarie Group in Sydney where he spent over 10 years across their Sydney and Mumbai offices and was involved in building their India Infrastructure business. More recently, Hardik led Brookfield's India business in India and was responsible for building Brookfield's team and presence. Hardik has led ~USD4bn of transactions in India across various infrastructure sectors such as Telecom Towers, Toll Roads, Airports, Energy transportation and Renewable Energy.
NAWAL SAINI
Managing Director – Investments, Renewable Power
Brookfield Asset Management
Nawal joined Brookfield India in 2018 and has over 15 years of investing and financial services experience. Prior to joining Brookfield, Nawal worked briefly with CDPQ and with JP Morgan's Asian Infrastructure Fund for over 6 years, overseeing investments and asset management in the infrastructure, and power space. Prior to JP Morgan, Nawal was part of Jacob Ballas, A New York Life sponsored sector agnostic private equity fund. Nawal started his career as a banker with SBI Capital Markets and ABN Amro Bank.
HARSH SHAH
Chief Executive Officer & Whole Time Director
IndiGrid InvIT
Harsh has extensive experience in debt and equity financing for infrastructure assets, M&A, operations, regulatory and macroeconomic policy issues with a focus on the infrastructure sector. He has been instrumental in building India's first power sector InvIT, IndiGrid from concept to US $ 1.5 Bn listed platform working with regulators, investors and developers. Harsh also serves as a member of the SEBI Advisory Committee for InvITs and REITs. He is a Member of the financial markets committee at CII and he also leads the working group on InvITs and REITs. Previously, Harsh served as the Chief Financial Officer at Sterlite Power Transmission Limited. Prior to joining Sterlite, he has worked with Larsen & Toubro Limited, L&T Infrastructure Finance Company Limited and Procter & Gamble International Operations Pte. Limited.
SHREYAS BHUSHAN
Senior Member, M&A and PE Practice
Nishith Desai Associates
Shreyas is a senior member of the M&A and PE practice at Nishith Desai Associates. His practice entails structuring, negotiating and advising on cross border investments from a legal, strategic and regulatory perspective. Shreyas specializes in public transactions (PE and M&A), and has advised some of the leading global sponsors and corporate houses on PIPE transactions, public tender offers, take-private transactions and corporate governance issues. He has advised investors on transactions involving setting-up of and investments in InvITs (listed and unlisted). He has also worked on a variety of matters such as asset transfers, structured finance transactions, inversions and mergers/ restructurings. From an industry perspective, Shreyas mainly focusses on transactions in the financial services, technology, infrastructure and real estate verticals. He regularly interfaces with regulators on policy issues, and has provided formal recommendations on foreign exchange and securities law matters.
MANISH AGARWAL
Partner, Capital Projects and Infrastructure
PwC
Manish Agarwal is Capital Projects & Infrastructure leader for PwC in India, with over 20 years of experience, particularly in enabling Private Sector Participation in Infrastructure. He is B.E (Hons) from Birla Institute of Technology and Science and PGDM from IIM, Calcutta. He has worked on large PPP projects across sectors including Roads, Metro, Waste, Water, Airports, Ports, Power, Manish has to his credit several World Bank Papers and articles in leading trade publications like Project Finance International and India Infrastructure through which he has been sharing his PPP insights and views on policies to promote Infrastructure development.
Anish Sanghvi
Partner, Tax & Regulatory Services,
PwC
Anish is a Partner in PwC's Tax & Regulatory team and has over 20 years' experience working with international consulting firms. Anish advises MNC and domestic clients on Indian and international tax, inbound investment advisory and corporate tax (with a focus on real estate, infrastructure and Private Equity funds). He is also been actively involved in advising private equity and venture capital fund clients on structuring their pooling vehicles, including conducting jurisdiction analyses and structuring and reviewing documents.
Partners
At PwC, our purpose is to build trust in society and solve important problems. We're a network of firms in 158 countries with over 250,000 people who are committed to delivering quality in assurance, advisory and tax services. Find out more and tell us what matters to you by visiting us at www.pwc.com.
In India, PwC has offices in these cities: Ahmedabad, Bengaluru, Chennai, Delhi NCR, Hyderabad, Kolkata, Mumbai and Pune. For more information about PwC India's service offerings, visit www.pwc.in
PwC refers to the PwC network and/or one or more of its member firms, each of which is a separate legal entity. Please see www.pwc.com/structurefor further details.
© 2019 PwC. All rights reserved
APREA is a non-profit society that represents the property investment industry across AsiaPac. Our members include prominent pension, insurance and sovereign wealth funds, investment managers, family office platforms, developers, professional firms and thought leaders. APREA's focus is cross-border investment and engages closely with governments to help open-up and expand property investment markets by working with governments to improve business ground rules.At present, APREA hosts chapters in China, Japan, India, Australia, Malaysia, Singapore, Hong Kong and the Philippines.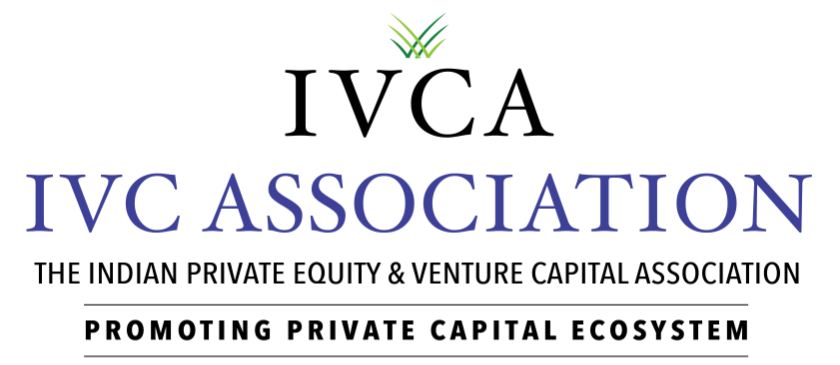 The Indian Private Equity and Venture Capital Association (IVCA) is the oldest, most influential and largest member-based national organization of its kind. It represents venture capital and private equity firms to promote the industry within India and overseas. It seeks to create a more favourable environment for private equity, venture capital investment and entrepreneurship. It is an influential forum representing the industry to governmental bodies and public authorities. IVCA members include leading venture capital and private equity firms, institutional investors, banks, corporate advisers, accountants, lawyers and other service providers of the venture capital and private equity industry. These firms provide capital for seed ventures, early stage companies, later-stage expansion and growth equity for management buyouts/ buy-ins. IVCA aims to support entrepreneurial activity and innovation as well as the development and maintenance of a private equity and venture capital industry that provides long term equity capital. It helps establish high standards of ethics, business conduct and professional competence. IVCA also serves as a powerful platform for investment funds to interact with each other. The Association stimulates the promotion, research and analysis of private equity and venture capital in India, and facilitates contact with policy makers, research institutions, universities, trade associations and other relevant organizations. IVCA collects, circulates and disseminates commercial statistics and information related to the private equity & venture capital industry.