SESSION: 05:00 PM - 07:00 PM (PT)
Introduction
Pharmaceutical, healthcare and medical devices sector in India has witnessed a significant and consistent growth in last few years, This double-digit annual growth is expected to continue in future for several years. Various technology-driven subsectors, such as e-pharmacy, digital health, biosimilars, and surgical robotics, are also emerging rapidly.

However, this sector is a highly regulated sector in India, just like it is worldwide. The Indian government is fast moving to make regulations in India to promote sustainable growth of the sector, protect patients and to match global standards. Various new reforms are on anvil that will impact this sector in near future.
In this seminar, we will discuss the key strategic, regulatory and legal issues crucial for US-based entrepreneurs, corporations and venture capital/private equity funds in navigating this dynamic market.
It will cover :
Overview – Emerging sectorial trends.

Recent and expected regulatory developments and its impact.

Collaboration with Indian partners – A strategic and legal perspective.

IP issues in M&A, joint ventures and licensing deals in this sector.

Emerging technology driven business models and regulatory issues.

Using law and regulations as a strategy.
Agenda
| | |
| --- | --- |
| 05:00 PM – 05:30 PM : |  Registration  + Networking |
| 05:30 PM – 07:00 PM : | Event Program |
Suggested REFERENCE
Speakers
Dr. Milind Antani
Leader - Pharma & Healthcare
Nishith Desai Associates
Dr. Milind Antani, a renowned surgeon turned lawyer, leads the Pharma & Healthcare practice at the multi-skilled, research-based international law firm, Nishith Desai Associates where he represents high net-worth clients in matters allied to JVs, M&As, VC and Private Equity investments, Collaborations, Regulatory advice, IP, Licensing and Commercialization. He also leads the Social Sector Practice and represents various global and national foundations in India.
Dr. Antani has been an active participant in helping frame national policies on key impact areas, within the medical field. Recognized as a global thought leader, he has been featured by many a prestigious institution such as the Who's Who Legal, Chambers and Partners, The Economic Times, Asia-Mena, Euromoney etc.
He has authored numerous articles and prestigious publications related to the Pharma and Healthcare industry. Various national as well as international publications such as Digital Health Legal, a Cecil Media Publication in UK continue to reach out to Dr. Antani for insights. A regular speaker at various prominent forums on Pharma, Medical Devices, Med-Tech & eHealth, Biotech, IP, Clinical trials, Healthcare, CSR and Social Impact investments, he is also a visiting faculty at premier institutions in Mumbai and Gujarat including the prestigious Institute of Rural Management, Anand (IRMA).
A voracious reader, given his love for assimilating knowledge across fields and differing perspectives, he pegs 'Jonathan Livingstone Seagull' by Richard Bach, 'See you at the Top' by Zig Ziglar and 'Na-Hanyate' by Maitreyi Devi as his favorites.
Dr. MIHIR PARIKH
Leader - Strategic Legal Consulting Practice
Nishith Desai Associates
Dr. Mihir A. Parikh is Strategic Thought Leader based in Palo Alto (Silicon Valley) office of Nishith Desai Associates. With his expertise at the intersection of strategy, technology, and law, he advises companies and investors on strategic implications of technologies. He helps them to use law as a strategic asset to create new business and growth opportunities, defend competitive position and manage risks in highly competitive industries.
Dr. Uli K. Chettipally
Uli K. Chettipally, MD., MPH. is a physician, researcher, author, and an innovator. As the Chief Technology Officer of CREST Network, he designed, developed and implemented a region-wide clinical decision support platform to deliver real-time predictive analytics at the point of care. He received the Pioneer Award for Innovation from Kaiser Permanente and Morris F. Collen Research Award from The Permanente Medical Group. His other roles include Chairman, Society of Physician Entrepreneurs, San Francisco Bay Area chapter; President-elect, San Mateo County Medical Association; Advisor, Mentor, and Investor at various healthcare start-ups. His book, "Punish the Machine! The Promise of Artificial Intelligence in Healthcare" is available on Amazon.
MCLE CREDIT FOR STATE BARS OF CALIFORNIA
An application requesting MCLE credit for this activity is pending for approval by State Bars of California. Attendees requiring the credit will be provided the necessary information.
Partners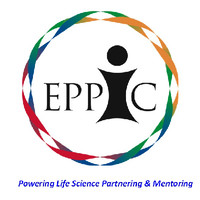 EPPIC's mission is to advance healthcare by providing entrepreneurship, mentoring and networking opportunities. Founded in 1998 by Silicon Valley life sciences professionals of Indian origin, EPPIC has evolved into a global organization that welcomes everyone with innovative ideas and solutions to solve healthcare challenges. EPPIC is a volunteer run non-profit organization funded by charter members and sponsors. If you are passionate about the healthcare industry, come join us in powering healthcare, one event at a time.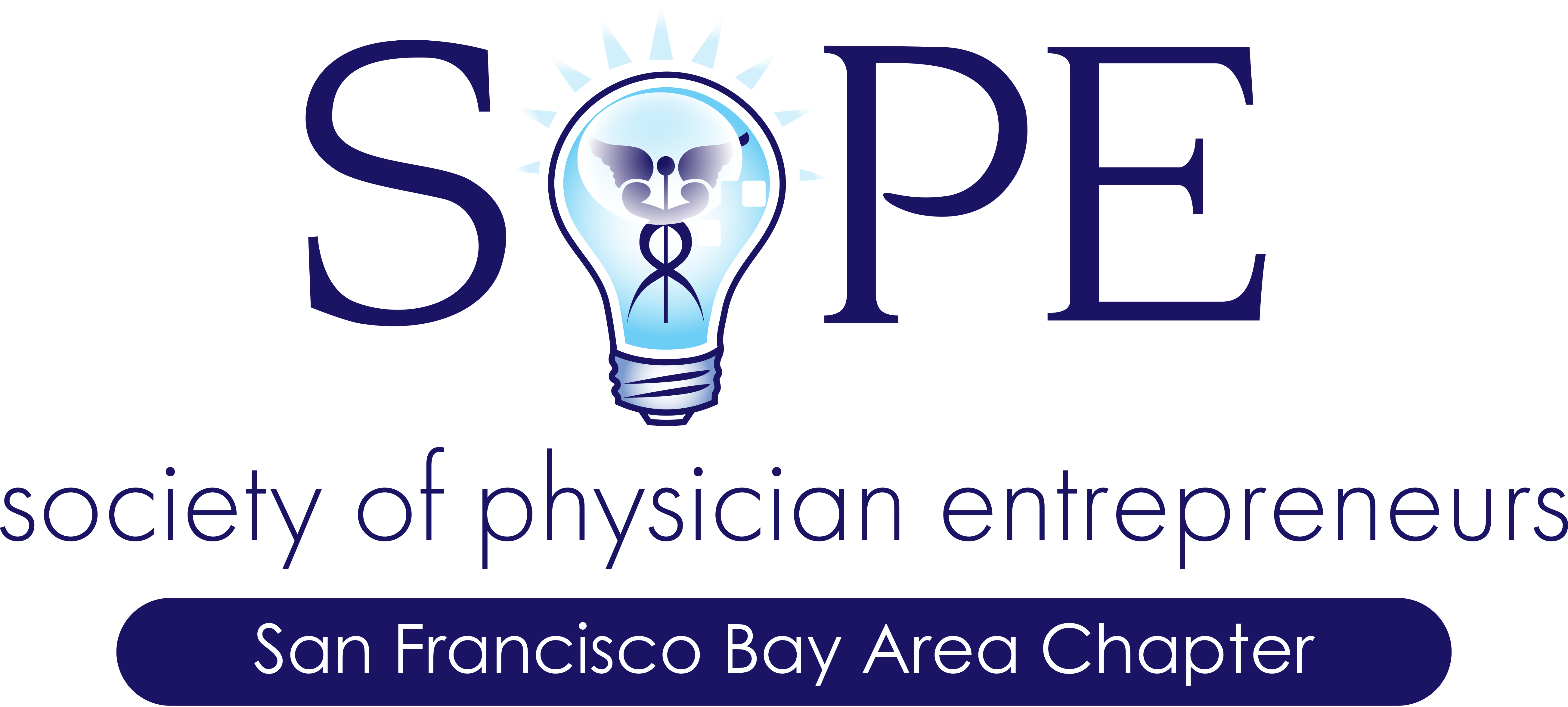 The Society of Physician Entrepreneurs (SoPE) is a global biomedical and healthcare innovation network with 30+ chapters worldwide. SoPE was founded in 2011 by physicians who shared a common vision - to empower physicians and other professionals to innovate healthcare through entrepreneurship. Members include doctors, nurses, dentists, healthcare entrepreneurs, investors, engineers, academics, IT professionals and industry representatives, who share a common focus - working at the crossroads of innovation and commercialization to make a difference in healthcare. Become a member at www.sopenet.org