Research and Articles
---

---
Hotline
---

HR Law Hotline
March 6, 2020
POSH Committee - Dealing with bias and conflict of interest
---
This article was originally published on 28th February 2020 in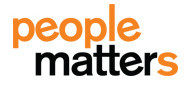 ---
The POSH Act and the rules thereunder provide that during the inquiry into a complaint, both parties should be given an opportunity of being heard. However, the POSH Act does not provide clarity about the ways to handle situations of bias or conflict of interests, if they do arise. Here are some ways to deal with such situations.
Thanks to India's POSH Act and the #MeToo movement, India continues to see a rise in sexual harassment complaints being filed at workplaces. With that, there has also been an increase in cases brought to the courts.
Some cases have questioned the inquiry proceedings by the Internal Complaints Committee (IC) constituted by the employer. While there may be various reasons, it implies that the IC composition, the procedure followed and the inquiry report, may also be tested in the courts. The first principle of natural justice is that no one should be made judge in his own case, because it leads to a bias or conflict of interest.
For complete article, click here.