Research and Articles
---

---
Hotline
---

HR Law Hotline
January 14, 2021
Vaccine for your employees?: FAQs for HR Managers in India
---
This article was originally published on 12th January 2021 in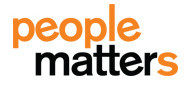 ---
SUMMARY
Keeping in mind the employer's duty of care obligations, employers will have a keen interest in allowing only vaccinated employees and visitors into the office premises, hoping that the vaccination will keep the individuals in the workplace as safe as possible.
If 2020 is the year of COVID-19, 2021 is likely to be the year of the COVID-19 vaccination. The law on COVID-19 vaccines in the workplace is still undeveloped. Infact, in most countries, it is too soon for statutory mandates or case law precedent yet. COVID-19 vaccines have been in the news constantly, and employment lawyers world over have already started advising their clients about the workplace ramifications.
The Indian government has recently approved vaccines from Bharat Biotech and Oxford / AstraZeneca. Indian states including Delhi and Maharashtra have started preparation for vaccination, with the first shots to be given very soon. Meanwhile, the Indian Ministry of Health and Family Welfare has released certain FAQs on COVID-19 vaccines on 17th December 2020, which confirm that vaccination for COVID-19 will be voluntary. The Ministry goes on to advise to "receive the complete schedule of COVID-19 vaccine for protecting one-self against this disease and also to limit the spread of this disease to the close contacts including family members, friends, relatives and co-workers."
For complete article, please click here.