Monday, April 27, 2020
INTRODUCTION
During and post COVID, depressed valuations and the looming debt burden is already creating special opportunities. Oaktree is seeking to raise USD 15 billion in the biggest distress fund ever. Apart from opportunities in the listed space, there may be opportunities in the secondary trade of credit at substantial discount. Our offshore fund clients have shown tremendous interest in these opportunities, which seem to have come in vogue after we did one of the largest loan portfolio sale to an offshore fund before they turned NPA.
As private and public lenders face defaults, flight of deposits and liquidity crunch, sale of credit portfolios may be on the rise. Offshore funds may look to acquire such loan portfolios through a standard asset securitisation trust, or through an asset reconstruction trust, if the loans have become NPA, or through their NBFC in India by way of 'direct assignment'. Today the global debt burden is at an all-time high, making businesses more vulnerable than ever. Early victims of the debt burden are likely to be 'zombie companies', those that are functioning at unsustainable levels of debt and reliant on refinancing, which may be difficult in current times.
Focus Areas
Join us for a webinar to discuss:
Which sectors are good for bottom fishing – has the bottom surfaced yet?

How are managed accounts performing?

Are LPs holding back?

Is there a credit secondary market?

What are the pockets of interest – current and emerging?

Structures for acquisition of loans by foreign investors
Speakers
S. Sriniwasan
Head, Kotak Investment Advisors Limited (KIAL)
S. Sriniwasan (Srini) has been with the Kotak Mahindra Group since 1993 and currently heads Kotak Investment Advisors Limited (KIAL). Srini also oversees Kotak Private Equity, Kotak Infrastructure Funds, Kotak Special Situations Fund and Kotak Listed Strategies. Overall, Srini manages about USD 3.5 billon in funds across asset classes.
Dev Santani
Managing Director, Brookfield Asset Management
Mr Dev Santani is a Managing Director with Brookfield Asset Management and responsible for the Special Opportunities & Private Credit business for Brookfield in India. Dev is responsible for several of the firm's investments & partnerships in the region and has worked on investment opportunities across multiple sectors including real estate, logistics, infrastructure, hospitality & healthcare.
NISHCHAL JOSHIPURA
Leader, Private Equity & Mergers & Acquisitions,
Nishith Desai Associates
Nishchal Joshipura co-leads the Corporate practice at Nishith Desai Associates. Nishchal is a lawyer, Chartered Accountant and MBA. He has led several high profile M&A and Private Equity deals and set up multiple offshore and domestic India focussed funds. He specializes in legal and tax structuring of complex cross-border transactions.
He also advises major MNCs on Corporate & Securities laws, International Taxation, Globalization, Structuring of Inbound/ Outbound Investments and Exchange Control Laws. He has been "Highly Recommended" by various legal directories for legal and tax advice on M&A, Private Equity and Investment Funds.
He was nominated as a "Young Achiever" at the Legal Era Awards 2015 based on industry research, reviews, rating and surveys conducted by Legal Era
RUCHIR SINHA
Leader, Corporate Transactions Group
Nishith Desai Associates
Ruchir leads the Corporate Transactions Group in the firm, and as part of it leads the Private Equity, M&A and Structured Finance Practices at the firm. He focuses on financial services, infrastructure, technology and real estate industries. He advises extensively on PIPE deals, take private transactions, cross border tax, developing tax optimal instruments and merger control (antitrust) issues. With background in fund formation, he has also advised leading global sponsors, sovereign funds and LPs on setting up of offshore and domestic funds and investment platforms, from a legal and cross border tax perspective. He has advised both sponsors and investors on setting-up of and investments in, multiple InvITs, listed and unlisted. Ruchir was involved in the drafting and development of the REIT Regulations, and has extensively worked through industry bodies to ensure a policy framework conducive to growth of REITs and InvITs. Nominated as one of the top 3 corporate lawyers in the country under 35 by IDEX and the 'Dealmaker of the Year' by the Asian Legal Business (Indian Law Awards), several of his transactions have been nominated as 'most innovative' by Financial Times, London.
ABHINAV HARLALKA
Member, Private Equity & Mergers & Acquisitions
Nishith Desai Associates
Abhinav Harlalka is a senior member of the Mergers & Acquisitions and Private Equity Practice at Nishith Desai Associates. He advises domestic and global private equity funds in private equity and private debt investments.
Partners
APREA is a non-profit society that represents the property investment industry across AsiaPac. Our members include prominent pension, insurance and sovereign wealth funds, investment managers, family office platforms, developers, professional firms and thought leaders. APREA's focus is cross-border investment and engages closely with governments to help open-up and expand property investment markets by working with governments to improve business ground rules.At present, APREA hosts chapters in China, Japan, India, Australia, Malaysia, Singapore, Hong Kong and the Philippines.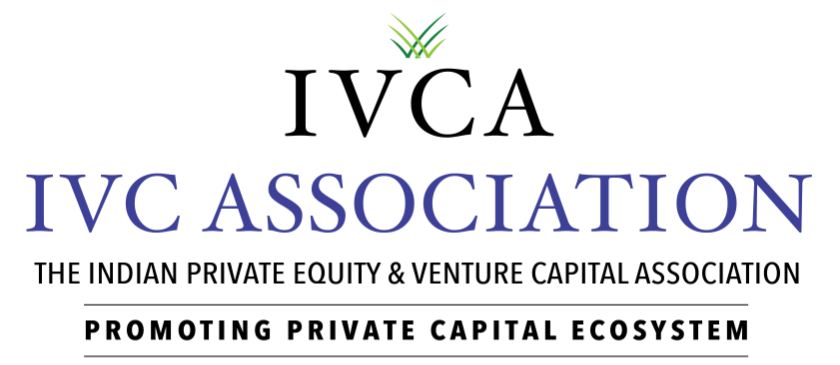 The Indian Private Equity and Venture Capital Association (IVCA) is the oldest, most influential and largest member-based national organization of its kind. It represents venture capital and private equity firms to promote the industry within India and overseas. It seeks to create a more favourable environment for private equity, venture capital investment and entrepreneurship. It is an influential forum representing the industry to governmental bodies and public authorities. IVCA members include leading venture capital and private equity firms, institutional investors, banks, corporate advisers, accountants, lawyers and other service providers of the venture capital and private equity industry. These firms provide capital for seed ventures, early stage companies, later-stage expansion and growth equity for management buyouts/ buy-ins. IVCA aims to support entrepreneurial activity and innovation as well as the development and maintenance of a private equity and venture capital industry that provides long term equity capital. It helps establish high standards of ethics, business conduct and professional competence. IVCA also serves as a powerful platform for investment funds to interact with each other. The Association stimulates the promotion, research and analysis of private equity and venture capital in India, and facilitates contact with policy makers, research institutions, universities, trade associations and other relevant organizations. IVCA collects, circulates and disseminates commercial statistics and information related to the private equity & venture capital industry.