Thursday, April 23, 2020
INTRODUCTION
The COVID – 19 epidemic and the consequential global shut down has brought the wheels of the economy to a screeching halt. Without the usual business activity and with the bear run on the stock market, borrowers have been unable to service their debt obligations or fulfil the margin calls. However, the courts have come to the aid of the borrowers and passed orders restraining lenders from invoking the share pledge. The Supreme Court has also refused to interfere with such order.
Whilst the courts have adopted a sympathetic approach towards the borrowers, these orders have rung alarm bells amongst the lenders. The orders raise a number of concerns and issues.
Should the lender wait for an actual payment default to occur, or can it sell the pledged property upon any other default?
When can a pledgee/lender sell the pledged property?
When can a pledgor/borrower object to sale of pledged property?
Could the secured lender be made to participate in the equity risks associated with a business?
Is a lender required to wait until actual payment default, even as witnesses its security cover diminish beyond the agreed limit?
How does force majeure and MAC Clauses work in lending transactions?
Please join us for this webinar where our experts will discuss the court orders and the legal and commercial issues that it raises.
Reading Material
Speakers
Shishir Kumar
Head Legal - Private Debt
Edelweiss Alternative Asset Business
Shishir joined Edelweiss Group in 2014. Initially in Edelweiss he was part of Structured Finance and Real Estate Business as Head Legal. Before Joining Edelweiss, he worked in IDFC Ltd as Director Legal, dealt assignment relating to Infrastructure financing, fund raising and litigation for the group.
Shishir has been in Banking & Finance sector for more than 20 years and has handled matters related to Banking, Infrastructure, Litigation, Real Estate, Structured Finance, Fund, Mid market products lending.
Vyapak Desai
Leader, International Dispute Resolution & Investigations Practice
Nishith Desai Associates
Vyapak Desai leads the International Dispute Resolution & Investigations practice at Nishith Desai Associates. Vyapak is also a Senior Attorney in the Corporate and Securities Practice group at the firm. Vyapak is a Co-chair- Council of MCIA, Director of CIArb India Branch. He is listed on SIAC Panel of Arbitrators, LCIA Database of Arbitrators and BVI IAC Panel of Arbitrators.
Ruchir Sinha
Leader, Corporate Transactions Group
Nishith Desai Associates
Ruchir leads the Corporate Transactions Group in the firm, and as part of it leads the Private Equity, M&A and Structured Finance Practices at the firm. He focuses on financial services, infrastructure, technology and real estate industries. He advises extensively on PIPE deals, take private transactions, cross border tax, developing tax optimal instruments and merger control (antitrust) issues. With background in fund formation, he has also advised leading global sponsors, sovereign funds and LPs on setting up of offshore and domestic funds and investment platforms, from a legal and cross border tax perspective. He has advised both sponsors and investors on setting-up of and investments in, multiple InvITs, listed and unlisted. Ruchir was involved in the drafting and development of the REIT Regulations, and has extensively worked through industry bodies to ensure a policy framework conducive to growth of REITs and InvITs. Nominated as one of the top 3 corporate lawyers in the country under 35 by IDEX and the 'Dealmaker of the Year' by the Asian Legal Business (Indian Law Awards), several of his transactions have been nominated as 'most innovative' by Financial Times, London.
Ashish Kabra
Leader, International Dispute Resolution & Investigations Practice
Nishith Desai Associates
Ashish leads the International Dispute Resolution & Investigations practice of Nishith Desai Associates at Singapore. He has super specialism in corporate transactional disputes and is regularly called upon for litigation scenario analysis emanating from complex investment structures and emerging investment products. He is experienced in handling cross border disputes and has successfully represented clients across various forums including domestic and foreign arbitrations, Supreme Court of India, Company Law Tribunal etc. He is also particularly adept in managing shareholder and construction disputes.
Ashish is a registered foreign lawyer with the Legal Services Regulatory Authority, Singapore and the Singapore International Commercial Court. He is an honorary overseas member of the Commercial Bar Association (England & Wales) and member of the Inter-Pacific Bar Association.
Mohammad Kamran
Senior Member, International Litigation & Dispute Resolution Practice
Nishith Desai Associates
Kamran focuses on international commercial arbitrations, cross-border litigations and strategic litigation and pre-litigation advisory. He represents clients from a wide range of sectors and industries including private equity funds, construction and infrastructure, banking and finance and several others. He regularly advises clients in complex contentious situations.
Partners
APREA (Asia Pacific Real Estate Association) is a leading pan-Asian association made up of pension, insurance and sovereign wealth funds, investment and asset managers, family office platforms, developers and respected service providers.
APREA represents our relentless commitment to the Asia Pacific's real estate industry with an emphasis on advocacy, investment, continuous improvement, innovation, and high-quality member service.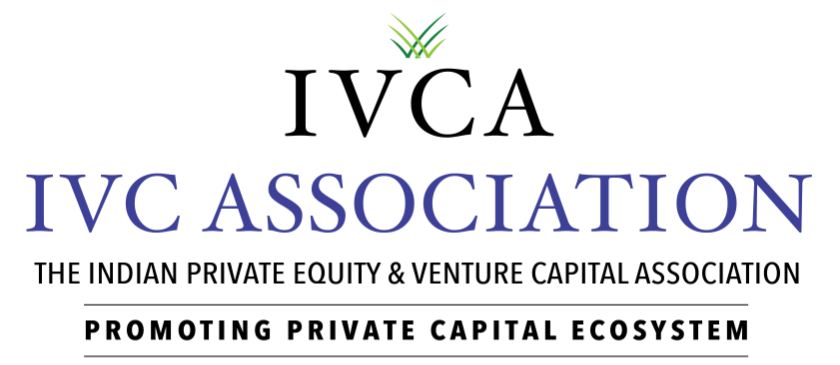 The Indian Private Equity and Venture Capital Association (IVCA) is the oldest, most influential and largest member-based national organization of its kind. It represents venture capital and private equity firms to promote the industry within India and overseas. It seeks to create a more favourable environment for private equity, venture capital investment and entrepreneurship. It is an influential forum representing the industry to governmental bodies and public authorities. IVCA members include leading venture capital and private equity firms, institutional investors, banks, corporate advisers, accountants, lawyers and other service providers of the venture capital and private equity industry. These firms provide capital for seed ventures, early stage companies, later-stage expansion and growth equity for management buyouts/ buy-ins. IVCA aims to support entrepreneurial activity and innovation as well as the development and maintenance of a private equity and venture capital industry that provides long term equity capital. It helps establish high standards of ethics, business conduct and professional competence. IVCA also serves as a powerful platform for investment funds to interact with each other. The Association stimulates the promotion, research and analysis of private equity and venture capital in India, and facilitates contact with policy makers, research institutions, universities, trade associations and other relevant organizations. IVCA collects, circulates and disseminates commercial statistics and information related to the private equity & venture capital industry.