Introduction
Most recently the India Singapore tax treaty was amended to be aligned with the India Mauritius tax treaty. As a result, gains on shares derived by a Singapore resident will now be taxable in India; However gains on securities other than shares will still be exempted from tax in India which galvanizes the need for efficacious structuring of the investment.
Government of India has also taken note of certain projections that, by 2017 it is likely that gross percentage of bad loans in banks are likely to rise to 8.5% of the total advances made by banks. Conservative reports indicate that this figure could hover around 9.3% by March 2017. Apart from issues relating to Non-Performing Assets of banks, there is also the case of monies owed to trade creditors and other forms of debts owed to corporate lenders.
To address these and other issues, Government of India passed the Insolvency and Bankruptcy Code. The Bankruptcy and Insolvency Code, 2016 ('Code') seeks to create a framework to expeditiously resolve insolvency and bankruptcy issues and the process of money recovery.
These initiatives, coupled with demonetization, are likely to have a significant bearing on the investment climate in the sector. We invite you to join us in discussions on some of these measures and their impact, particularly, from a foreign investment perspective.
We thank you and looking forward to your registration and to the pleasure of having you and your colleagues with us.
Program
9:30 AM – 10:00 AM :

REGISTRATION FOR PRECONFERENCE ROUND TABLE

10:00 AM – 10:15 AM :

Inaugural Address

10:15 AM – 10:45 AM :

MCKINSEY PRESENTATION – "IMPACT OF IMPACT INVESTING"

10:45 AM – 10:50 AM :

IMPACT INVESTING INTRODUCTION

10:50 AM – 12:00 PM :

IMPACT INVESTING

Panelists

Blair Miller

Impact Investing

Ray Chambers Office

Clare Boland Ross

Associate Director

The Rockefeller Foundation

Fran Seegull

Executive Director - U.S. Impact Investing Alliance

Ford Foundation

Sonal Shah

Executive Director

Beeck Center for Social Impact & Innovation

Georgetown University

12:00 PM – 12:30 PM :

NDA ON IMPACT INVESTING LEGAL FRAMEWORK IN INDIA

Panelists

Nishith Desai

Founder, Nishith Desai Associates

Richie Sancheti

Leader - Fund Formation, Nishith Desai Associates

Mansi Seth

Leader - US Office, Nishith Desai Associates

12:30 PM – 1:20 PM :

NETWORKING LUNCH

1:20 PM – 1:30 PM :

ASSEMBLE

1:30 PM – 2:00 PM :

INTRODUCTION

2:00 PM – 2:30 PM :

KEYNOTE

Nisha Desai Biswal

Senior Advisor for Albright Stonebridge Group's South Asia Practice

Former Assistant Secretary of State for South and Central Asian Affairs

2:30 PM – 3:30 PM :

PANEL I – VC/PE STRUCTURES FOR INVESTING IN INDIA

What do LPs expect from India focused funds?

Protocol to India's double taxation avoidance agreements with certain jurisdictions

Tax considerations for entry strategies for India

GAAR and POEM on fund structuring

Mauritius & Singapore tax treaties: considerations for entry strategies for India

Direct v. Unified v. Co-investment Structures

Key issues in LP-GP negotiations

Setting up India focused PE/VC/Hedge Funds

Q&A

Panelists

Prashant Purker

Managing Director and CEO

ICICI Venture

Pratibha Jain

Leader - Funds and Regulatory Practice, Nishith Desai Associates

Richie Sancheti

Leader - Fund Formation, Nishith Desai Associates

Mansi Seth

Leader - US Office, Nishith Desai Associates

3:30 PM – 4:15 PM :

PANEL II - HEDGE FUNDS STRUCTURING

General Framework of the FPI Regulations

Key issues for India focused hedge funds under the FPI Regulations

Tax issues impacting FPIs

Participation of NRIs in FPI

Eligibility to deal in offshore derivatives instruments

Compliance and KYC requirements by DDPs

Pros & Cons of investing through FPI vs. ODI

Q&A

Panelists

Kishore Joshi

Leader - Regulatory Practice, Nishith Desai Associates

Richie Sancheti

Leader - Fund Formation, Nishith Desai Associates

Mansi Seth

Leader - US Office, Nishith Desai Associates

4:15 PM – 4:30 PM :

BREAK

4:30 PM – 5:30 PM :

PANEL III – FUND INVESTMENTS AND PORTFOLIO MANAGEMENT

What you need to know to invest in India

FDI vs FVCI vs FPI as routes to invest in India

FDI and other regulatory changes contemplated by the 2017 Budget

Debt vs Equity : India specific issues

Portfolio company governance – key considerations

Listed is unlisted : Where is the value

Key concerns for managing portfolios in India: Case studies

Panelists

P M Devaiah *

Group Partner, Everstone Capital Management

Sanjay Nayar *

Member & CEO

KKR India

Vaibhav Parikh

Leader - Private Equity and M&A, Nishith Desai Associates

Aysswarya Murthi

Leader - Private Equity and M&A, Nishith Desai Associates

5:30 PM – 6:00 PM :

PANEL IV – EXITS : MYTHS AND REALITIES

Evolving structures for tax optimized exits

Externalization and offshore listing of Indian companies

Negotiating tax indemnity

How to handle exit related disputes

Panelists

Renuka Ramnath *

Founder, Multiples Alternate Asset Management Private Limited

Vaibhav Parikh

Leader - Private Equity and M&A, Nishith Desai Associates

Pratibha Jain

Leader - Funds and Regulatory Practice, Nishith Desai Associates

Aysswarya Murthi

Leader - Private Equity and M&A, Nishith Desai Associates

6:00 PM ONWARDS

CLOSING REMARKS FOLLOWED WITH COCKTAILS
Speakers
Clare Boland Ross
Associate Director, The Rockefeller Foundation
Clare Boland Ross joined The Rockefeller Foundation in 2014. As Associate Director, Mrs. Boland Ross leads Partnerships and Innovation for the Foundation's Smart Power for Rural Development initiative. The Smart Power initiative is working with a range of partners to set up 1,000 mini-grids in India to improve access to energy and livelihood opportunities for rural communities in Uttar Pradesh and Bihar. Prior to joining The Rockefeller Foundation, Mrs. Boland Ross helped to set up a chain of affordable high schools in the Philippines, and worked with companies in Asia to responsibly address opportunities at the bottom of the pyramid. Previously she worked with Aavishkaar, an impact investing fund, where she invested in and supported early stage enterprises in rural India. Mrs. Boland Ross started her career with The Boston Consulting Group where she worked in the New York, Mumbai and London offices. She received a bachelor's degree in economics from Stanford University and an MBA from Harvard Business School.
Fran Seegull
Executive Director - U.S. Impact Investing Alliance, Ford Foundation
Fran is the Executive Director of the U.S. Impact Investing Alliance. The Alliance works to increase awareness of impact investing in the U.S., foster deployment of and demand for impact capital across asset classes globally, and partner with stakeholders, including government, to build the impact investing ecosystem.
Fran was the Chief Investment Officer at ImpactAssets where she headed investment management for The Giving Fund—an impact investing donor advised fund. Fran also oversaw product development and managed the Global Sustainable Agriculture and Microfinance Plus Notes.
Fran has a BS in Economics from Barnard College/Columbia University and an MBA from Harvard Business School. She tweets on impact investing at @franseegull
Prashant Purker
Managing Director & CEO, ICICI Venture
Prashant has over 28 years of experience in Global Markets and has a deep and varied experience in Indian capital markets, across both equity and debt. He joined ICICI Venture in August 2009 and has been a member of the leadership team at ICICI Venture since then. He was appointed Executive Director on the Board of Directors of ICICI Venture in August 2010 and MD & CEO of ICICI Venture in December 2015. He has been co-heading the private equity practice of the company and is a member of the Investment Committee of the funds. Prior to joining ICICI Venture, he was at Nomura India and Lehman Brothers India as the Managing Director & Head – Global Finance for India in the Investment Banking Division. Prior to that he spent over 5 years with ICICI Bank, where his last role was Senior General Manager and Head – Global Principal Investment & Trading Group. He has previously also worked with institutions such as Citibank, Peregrine and BNP.
ICICI Venture Funds Management Company Limited ("ICICI Venture") is a leading Indian alternative fund management company that is widely regarded as a prime mover in the Indian industry. It is a part of the ICICI Group. It was one of the first Indian alternative fund management companies that started provided alternative sources of capital for companies in India, and it has since established a successful track record across multiple sectors and economic cycles, having raised an AUM of over USD 4.15 billion since 2002, across different alternative asset strategies.
Vivek Pandit
Director, McKinsey & Company
Vivek is a Senior Partner and Director at McKinsey & Company. He joined The McKinsey's New York office where he was elected a Partner of the Firm in 2005.
Vivek leads McKinsey's Private Equity and Principal Investor group across Asia, serving the world's leading institutional investors, funds and shareholders on topics spanning investment strategy, value maximization, organization, turnarounds and exits. Previously, Vivek led the Telecom, Media and Technology (TMT) Practice where he advised leading firms across Asia and North America.
Vivek is a contributing co-author of two books "Reimagining India" (Simon & Schuster, 2013), "Granularity of Growth: Asia" (Marshall Cavendish, 2008). He has written several leading reports including: Social Impact Investing – Has the Time Come (2017), Global Private Equity Markets Review – Defying Expectations (2017), Private Equity and India's Economic Development (2016), Indian Private Equity – Route to resurgence (2015), Private Equity in India – Once overestimated, now underserved (2015), The family-business factor in emerging markets (2014) and several articles in the McKinsey Quarterly and leading press and business publications.
Vivek serves non-profit boards in education, healthcare and policy. He is a Trustee of the Aspen Institute in India, serves the Leadership Council of the Center for Advanced Studies of India (CASI) at the University of Pennsylvania and Board member at Avasara Academy (education for underprivileged girls), He served previously as a Board of Governor of The Doon School and St. Jude's Cancer Care Centers. Vivek has served as a member of a Planning Commission panel to support Entrepreneurship & Venture Capital, the Power Ministers Advisory Panel, and a SEBI panel on investment reforms. In 2008 he was appointed an Aspen Fellow, in 2010 he was named one of "India's Hottest Young Executives" by Business Today, in 2012 he was named one of "India's leading Philanthropists" by the Times of India, in 2014 he was named a Young Leader by FICCI.
Vivek received a dual Master's Degree in Management and Electrical Engineering from Stanford University where he graduated as a Valentine Fellow. He earned a BS in Electrical Engineering & Computer Science from the University of California, where he was a Regents Scholar, graduating Magna cum Laude. He resides in Mumbai with Priyanka and their children Kaiya, Nirvaan and Tahira.
Nishith Desai
Founder, Nishith Desai Associates
Nishith Desai is the founder of the research-based strategy driven international law firm, Nishith Desai Associates with offices in Mumbai, Silicon Valley, Bangalore, Singapore, Mumbai – BKC, New Delhi and Munich and New York.
Nishith himself is a renowned corporate, international tax, IP lawyer, researcher, published author and lecturer in leading academic institutions around the world. Soon after India opened up its economy to the outside world in 1991, he established the first five India Focused funds and pioneered the roots of asset management industry in India and the firm has now worked for over 900 funds across all classes of asset. He as the core member of Securities and Exchange Board of India's committee, helped draft Venture Capital Fund (including Foreign Venture Fund) Regulations and Employee Stock Options Regulations.
In the last two and a half decades, the firm has worked on some of the leading M&A and Private Equity deals in and out of India. In fact, MergerMarket regarded us the Fastest growing M&A Law Firm in India in 2015. The details of some of the M&A deals that the firm has worked on can be accessed here.
Vaibhav Parikh
Leader - Private Equity and M&A, Nishith Desai Associates
Vaibhav Parikh as a leader heads the Bangalore office of the multi-skilled, research-based international law firm, Nishith Desai Associates (www.nishithdesai.com).
He leads M&A and Private Equity practice groups. He also leads the Fund Investments practice group. He is a member of firm's executive committee.
He has a wide range of experience in corporate and technology transactions. He has advised several private equity and venture capital funds in their investments, specifically in e-commerce, technology, media and life sciences industry. He also has significant experience in M&A transactions including advising on India's largest e-commerce transaction till date.
He has been passionately involved in setting up operations and raising finance for several start-up companies. He is actively involved in the Intellectual Property Practice and is in charge of industry focus group for IT, Telecom, and Media. He has advised many leading Indian e-commerce companies in their operations from a legal and regulatory stand point.
He has been nominated as one of Leading Lawyer in Private Equity Practice by IFLR1000 in the year 2013. He has also been nominated as one of the world's leading practitioners in 'Who's Who Legal' for Regulatory Communications. He is recommended by Legal 500 as an expert in TMT and competition law in 2014. He has been ranked number one for TMT by Chambers and Partners in 2015.
Vaibhav Parikh is regularly sought after for his extensive experience in advising on technology matters, with an emphasis on corporate transactions.
Pratibha Jain
Leader - Funds and Regulatory Practice, Nishith Desai Associates
Pratibha Jain is a leader and heads the Delhi Office of Nishith Desai Associates. Ms. Jain also leads the regulatory practice at Nishith Desai Associates.
She was previously the Vice President and Counsel for Goldman Sachs in India. She has earlier worked with Sullivan & Cromwell, LLP in their New York, Tokyo and Hong Kong offices and with Skadden Arps Slate Meagher and Flom, LLP in their Hong Kong office.
Ms. Jain's educational qualifications include B.A (Economics) Hons. and LL.B. degrees from the Delhi University, a Bachelor of Civil Law (B.C.L.) degree from the University of Oxford.
Her areas of practice include banking and finance, mergers and acquisitions, private equity investments and investment arbitration. She is admitted to the Bar of the State of New York in the USA and the Bar Council of Delhi in India.
Kishore Joshi
Leader - Regulatory Practice, Nishith Desai Associates
Kishore Joshi leads the Regulatory Practice at Nishith Desai Associates. He has over two decades of experience in advising clients on securities and exchange control laws. He handles matters on various aspects related to foreign portfolio investors (FPIs) including the broad-based criteria, eligibility to trade P-Notes and the participation of various investor categories under the FPI route.
Kishore has interacted extensively with SEBI and the RBI, the securities and exchange control regulators, and has made numerous representations seeking reform in the law.
In addition, he regularly advises clients on fund investments, issues related to corporate and regulatory laws. He has made several presentations on inbound and outbound investments. Kishore holds a Bachelor's degree in law from Mumbai University and is a member of the Bar Council of Maharashtra & Goa.
Richie Sancheti
Leader - Fund Formation, Nishith Desai Associates
Richie Sancheti leads the Funds Practice Group at Nishith Desai Associates and is based in Mumbai. With a strong funds background, Richie advises on optimum structures for setting up onshore and offshore investment funds. He advises fund managers in connection with the formation, carry allocation program and governance of private funds.
Richie specializes in all aspects of the formation and operation of venture capital, private equity and hedge funds that are focused on investing in India. He has extensive experience in designing fund structures and advising on "market" terms.
Richie is also a member of the firm's international tax and private equity investment practice groups and advises clients on matters including private equity transactions.
Mansi Seth
Leader - US Office, Nishith Desai Associates
Mansi Seth leads Nishith Desai Associates' practice in the US and is based out of New York. With expertise in international tax, Mansi focuses on cross-border individual and corporate tax planning, including mergers, acquisitions, joint ventures, private equity and venture capital investments and globalization. She assists individual clients with developing efficient international structures.
Mansi also focuses on the Fund Formation practice at Nishith Desai Associates. She advises on structuring India-focused offshore and domestic private equity, venture capital and hedge funds. Mansi has assisted fund managers with formation, regulation and carried interest structuring issues.
Mansi is qualified to practice law in India and New York and has received her Master of Laws degree in Taxation from Georgetown University in Washington DC. She has presented in a number of international conferences and has been the recipient of the Tax Section scholarship of the International Bar Association.
Aysswarya Murthi
Leader - Private Equity and M&A, Nishith Desai Associates
Aysswarya Murthi moved to the Silicon Valley in 2015 after 10 years of practicing law in India at Amarchand & Mangaldas (now, Cyril Amarchand Mangaldas) where she was a Partner. She practices in the M&A and General Corporate space with a focus on cross-border transactions spanning USA, Europe, Asia and Australia. She is qualified as an attorney both in India and in California, and is therefore uniquely positioned to advise on India-US transactions.
During her career, she has advised on the entire spectrum of corporate transactions ranging from start-up formation and financing to the $2.4 billion merger of Kotak Mahindra Bank (India) with ING Vysya Bank to create the 4th largest private bank in India. She is currently advising several start-ups and venture capital funds on their fund-raising plans in India and the US and is also working with key players in the start-up ecosystem both in India and the Silicon Valley to develop the India-US startup corridor.
Partners

EMPEA is the global industry association for private capital in emerging markets. We are an independent non-profit organization. As EMPEA celebrates our 10th anniversary in 2014, we have over 300 member firms, comprising institutional investors, fund managers and industry advisors, who together manage more than US$1 trillion of assets and have offices in more than 100 countries across the globe. Our members share EMPEA's belief that private capital is a highly suited investment strategy in emerging markets, delivering attractive long-term investment returns and promoting the sustainable growth of companies and economies. We support our members through global authoritative intelligence, conferences, networking, education and advocacy.
---
The Impact Investors Council (IIC) is an industry body that has been established to build a compelling and comprehensive India Impact story and strengthen the significance of Impact Investing in India.
Envisioned in 2013, IIC was incorporated on 19th December, 2014 as a Section 8 Company to address the growing sentiment among stakeholders in the Impact Investing community for a member-based industry body. IIC has over 30+ Impact Investors as members currently.
These Impact Investors have invested over US$700 million in India across 300+ social enterprises of the total cumulative $1.6 billion of Impact Investments in India.
---
The Indian Private Equity and Venture Capital Association (IVCA) is the oldest, most influential and largest member-based national organization of its kind. It represents venture capital and private equity firms to promote the industry within India and overseas. It seeks to create a more favorable environment for private equity, venture capital investment and entrepreneurship. It is an influential forum representing the industry to governmental bodies and public authorities.
IVCA members include leading venture capital and private equity firms, institutional investors, banks, corporate advisers, accountants, lawyers and other service providers of the venture capital and private equity industry. These firms provide capital for seed ventures, early stage companies, later-stage expansion and growth equity for management buyouts/ buy-ins.
IVCA aims to support entrepreneurial activity and innovation as well as the development and maintenance of a private equity and venture capital industry that provides long term equity capital. It helps establish high standards of ethics, business conduct and professional competence. IVCA also serves as a powerful platform for investment funds to interact with each other.
The Association stimulates the promotion, research and analysis of private equity and venture capital in India, and facilitates contact with policy makers, research institutions, universities, trade associations and other relevant organizations. IVCA collects, circulates and disseminates commercial statistics and information related to the private equity & venture capital industry.
---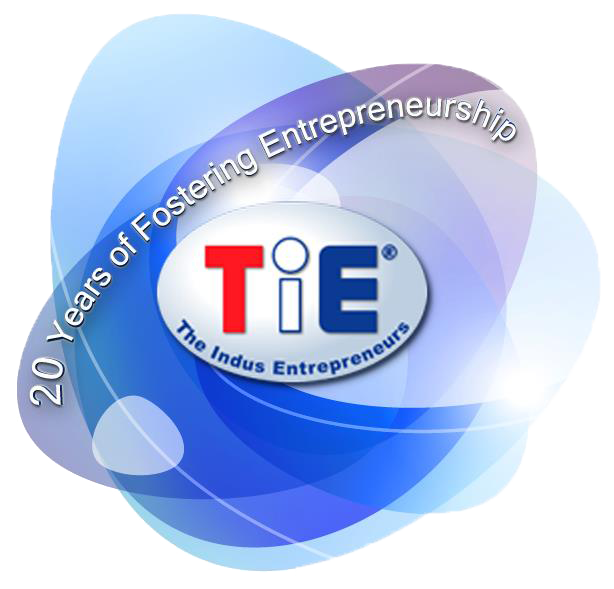 TiE is a non-profit, global community welcoming entrepreneurs from all over the world. We believe in the power of ideas to change the face of entrepreneurship and growing business through our five pillars; mentoring, networking, education, incubating and funding. TiE was founded in 1992 by a group of successful entrepreneurs and is currently the world's largest entrepreneurial organization out there. TiE New York was formed in the late 1990s and has since evolved into a broad entrepreneurship platform, bringing together a powerful global network to its membership. TiE members are entrepreneurs and professionals with an interest in entrepreneurship, either in a start-up context or within a corporation.
---
The U.S.-India Business Council (USIBC) is the premier business advocacy organization representing America's top companies investing in India, joined by global Indian companies, with an aim to deepen trade and strengthen commercial ties.
At the behest of the Governments of India and the United States, USIBC was formed in 1975 to enlighten and encourage the private sectors of both countries to enhance investment flows. The Council's primary mission is to serve as a direct link between business and Government leaders, resulting in increased trade and investment to strengthen ties between the two nations.
Ajay Banga, President & CEO of MasterCard, serves as the current Chairman of USIBC. The Chairman is supported by USIBC's prestigious Board of Directors, representing decades of experience investing in India and Indian companies.
The Council is headquartered in Washington, D.C. with regional offices in New York, California and New Delhi.