Introduction
According to recent global LP surveys, India is being seen as the most attractive emerging market for allocating fresh commitments. While 2015 and 2016 saw a year-on-year decline in India-focused fund-raising, this may have been due to renewed focus by GPs on deal-making given the dry-powder overhang. However, as GPs hit the road in 2017 for new fund-raises, the year promises to be an interesting vintage for India-focused funds.
The India-Singapore tax treaty was recently amended to be aligned with the India-Mauritius tax treaty. As a result, gains on shares of an Indian company derived by a Singapore resident will now be taxable in India. However, gains derived by a Singapore resident on securities other than shares of an Indian company will still be exempted from tax in India, which galvanizes the need for an efficacious structuring of the investment.
Nishith Desai Associates welcomes you to "Life Cycle of India Focused Funds", where we will discuss issues pertaining to the Formation and Governance of Investment Funds, Investments and Exits, particularly in light of the recent Indian legislative changes and the current state of LP-GP dialogue. We will also be focusing on emerging structures for raising India focused funds, LP expectations (segregated for retail, institutions and DFIs).
Separately, to address issues in the financial services sector including those relating to non-performing assets of banks, monies owed to trade creditors and other forms of debts owed to corporate lenders, the Government of India passed the Insolvency and Bankruptcy Code, 2016. The Code seeks to create a framework to expeditiously resolve insolvency and bankruptcy issues and the process of money recovery.
These initiatives, coupled with demonetization, are likely to have a significant bearing on the investment climate in the country. "Life Cycle of India Focused Funds" would also include discussions on some of these measures and their impact, particularly, from a foreign investment perspective.
We thank you and look forward to your registration and to the pleasure of having you and your colleagues with us.
Interesting Reads
Program
8:30 AM – 9:30 AM :

REGISTRATION FOR PRE - CONFERENCE ROUND TABLE

9:30 AM – 9:45 AM :

Inaugural Address

9:45 AM – 10:15 AM :

MCKINSEY PRESENTATION – "IMPACT OF IMPACT INVESTING"

10:15 AM – 11:15 AM :

IMPACT INVESTING

Panelists

Blair Miller

Founder - Managing Director, BlueOrange Sustainable Capital

Dr. Archana Hingorani

Alternative Asset Manager

Fran Seegull

Executive Director - U.S. Impact Investing Alliance, Ford Foundation

Sonal Shah

Executive Director, Beeck Center for Social Impact & Innovation, Georgetown University

S Viswanathan Prasad

Managing Director, Caspian Impact Investment Advisor Pvt. Ltd.

11:15 AM – 11:45 AM :

LEGAL FRAMEWORK FOR IMPACT INVESTING IN INDIA

Panelists

Loretta Joseph

Advisor, AIMS Financial Group

Nishith Desai

Founder - Managing Partner, Nishith Desai Associates

Richie Sancheti

Leader - Investment Fund Practice, Nishith Desai Associates

Mansi Seth

Leader - NY Office, Nishith Desai Associates

11:45 AM – 12:45 PM :

PANEL I – VC/PE STRUCTURES FOR INVESTING IN INDIA

What do LPs expect from India focused funds?

Protocol to India's double taxation avoidance agreements with certain jurisdictions

Tax considerations for entry strategies for India

GAAR and POEM on fund structuring

Mauritius & Singapore tax treaties: considerations for entry strategies for India

Direct v. Unified v. Co-investment Structures

Key issues in LP-GP negotiations

Setting up India focused PE/VC/Hedge Funds

Q&A

Panelists

Prashant Purker

Managing Director and CEO, ICICI Venture

Karthik Prabhakar

Director and Head of Fundraising, IDG Venture India

Richie Sancheti

Leader - Investment Fund Practice, Nishith Desai Associates

Mansi Seth

Leader - NY Office, Nishith Desai Associates

12:45 PM – 1:30 PM :

NETWORKING LUNCH

1:30 PM – 1:40 PM :

ASSEMBLE

1:40 PM – 1:45 PM :

INTRODUCTION TO THE PANELS

1:45 PM – 2:15 PM :

KEYNOTE

Nisha Desai Biswal

Senior Advisor for Albright Stonebridge Group's South Asia Practice

Former Assistant Secretary of State for South and Central Asian Affairs

2:15 PM – 3:15 PM :

PANEL II - HEDGE FUNDS STRUCTURING

General Framework of the FPI Regulations

Key issues for India focused hedge funds under the FPI Regulations

Tax issues impacting FPIs

Participation of NRIs in FPI

Eligibility to deal in offshore derivatives instruments (ODIs)

Compliance and KYC requirements by designated depository participants (DDPs)

Pros & Cons of investing through FPI vs. ODI

Q&A

Panelists

Kishore Joshi

Leader - Regulatory Practice, Nishith Desai Associates

Richie Sancheti

Leader - Investment Fund Practice, Nishith Desai Associates

Mansi Seth

Leader - NY Office, Nishith Desai Associates

3:15 PM – 3:30 PM :

BREAK

3:30 PM – 4:30 PM :

PANEL III – FUND INVESTMENTS AND PORTFOLIO MANAGEMENT

What you need to know to invest in India

FDI vs FVCI vs FPI as routes to invest in India

FDI and other regulatory changes contemplated by the 2017 Budget

Debt vs Equity : India specific issues

Portfolio company governance – key considerations

Listed is unlisted : Where is the value

Key concerns for managing portfolios in India: Case studies

Panelists

Nishchal Joshipura

Leader - Private Equity and M&A, Nishith Desai Associates

Ruchir Sinha

Leader - Private Equity and M&A, Nishith Desai Associates

4:30 PM – 5:00 PM :

PANEL IV – EXITS : MYTHS AND REALITIES

Evolving structures for tax optimized exits

Externalization and offshore listing of Indian companies

Negotiating tax indemnity

How to handle exit related disputes

Panelists

Nishchal Joshipura

Leader - Private Equity and M&A, Nishith Desai Associates

Ruchir Sinha

Leader - Private Equity and M&A, Nishith Desai Associates

5:00 PM – 5:30 PM :

LEGACY OF IMPACT INVESTING

Steven Sonsino

FFounder & CEO, Legacy Institute

Fellow, Centre for Management Development at London Business School

Dr. Bjorn Lomborg

Professor at Copenhagen Business School and President of the Copenhagen Consensus Center

5:30 PM ONWARDS

CLOSING REMARKS FOLLOWED WITH COCKTAILS
Speakers
DR. ARCHANA HINGORANI
Alternative Asset Manager
Archana has over 30 years' experience in the asset management business, teaching and research. She started her career in the eighties, post her Bachelor's in Economics, followed by a MBA from Pittsburgh, USA. Formative years, She helped create a new company and raise resources focused on oil exploration, a first for India. This laid the foundation for understanding private markets. Post her Ph.D she joined IL&FS and was there for 23 years. She became a founding member of the Group's alternative asset practice in 1996. At the time, it was India's first private equity fund manager to raise a fund from international investors.
Archana was instrumental in growing the business from this one fund, to over 14 funds cumulating into a US$3.5 bn practice, across three verticals i.e. growth private equity/venture capital, infrastructure private equity, and real estate private equity. This journey led to creating expertise in structuring funds, raising funds, nurturing investor relationships and most importantly spawning more than 160 businesses (many of them first entries into these sectors), learning with them from both a strategic and operating perspective, and exiting through multiple routes. The last infrastructure fund that was raised was an Asia fund, which led to gaining experience in emerging markets of China, Indonesia, Malaysia, Philippines and the Middle East. In a recent focus on socially oriented impact funds, she raised the Company's first such Fund in 2016. She has recently transitioned out of her role as CEO of this practice.
Archana has rich experience in fund raising, investing, nurturing investments through four different economic cycles, carving exit paths etc. Over the last twenty odd years involved with 14 funds, 160 plus investments with an aggregate capitalization value in excess of US$ 15 bn, 109 liquidity events, 70 fully exited investments. She has overseen various investments catering to the consumer goods, retail sector, infrastructure, education, healthcare, logistics, clean energy and financial services. In many of these businesses, participation in the management challenges of a growth trajectory, have provided a holistic understanding of corporate India as well as other emerging markets. She has spearheaded ESG adoption and impact investing efforts and worked with UNEP FI on sustainability in property investing as well as financial investments through their Finance Commission (was Co-Chair) and their Global Steering Committee. Also, has been mentoring and nurturing smaller start-ups in the technology, education, financial inclusion etc space, and encouraging start-ups run by women entrepreneurs.
BLAIR MILLER
Founder - Managing Director, BlueOrange Sustainable Capital
Blair Miller is a co-founder of BlueOrange Sustainable Capital. Previously, Miller was vice president for the UN Secretary General's Special Envoy, philanthropist and founder of Wesray Capital Corporation, Ray Chambers. During her tenure, she led the office's efforts to mobilize private sector capital and develop innovative financing models to address global health challenges. Specifically, she supported the development of two multimillion-dollar health focused funds with philanthropists in Nigeria and India.
Prior to joining the office of Ray Chambers, Miller focused her career on building and supporting socially responsible businesses and investment firms in emerging markets. During this time, she worked with Reservoir Capital, a $7.5B private equity fund, and also served as a venture partner at Learn Capital, an education technology fund. Miller spent her early career at Acumen Fund, an impact investment fund working in Latin America, India, Pakistan, and East and West Africa. Miller serves on numerous boards, including AfricaInvest, a forum based in New York City focused on increasing U.S. investments in Africa, the Africa Center, a nonprofit, nonpartisan, multidisciplinary institution providing a gateway for engagement with contemporary Africa, and Venture for America, which is committed to developing the next generation of American entrepreneurs.
Miller is a Senior Fellow at Yale's Jackson Institute for Global Affairs, where she lectures on Impact investing. She is a term member at the Council on Foreign Relations. Miller holds an MBA from the University of Michigan's Ross School of Business and an undergraduate degree from the University of Virginia.
DR. BJORN LOMBORG
Professor at Copenhagen Business School and President of the Copenhagen Consensus Center
Dr. Bjorn Lomborg is an academic and the author of the best-selling "The Skeptical Environmentalist" and "Cool It". He challenges mainstream concerns about development and the environment and points out that we need to focus attention on the smartest solutions first. He is a visiting professor at Copenhagen Business School, and president of the Copenhagen Consensus Center which brings together many of the world's top economists, including seven Nobel Laureates, to set priorities for the world. The University of Pennsylvania asked almost 7,000 think tanks and thousands of journalists, public and private donors, and policymakers from around the world to nominate and rank the world's best think tanks. Copenhagen Consensus Center's advocacy for data-driven smart solutions to global challenges were voted into the top 20 among NGOs with up to 100 times' larger budget. The Economist said "Copenhagen Consensus is an outstanding, visionary idea and deserves global coverage."
Lomborg is a frequent participant in public debates on policy issues. His analysis and commentaries have appeared regularly in such prestigious publications as the New York Times, Wall Street Journal, USA Today, The Economist, The Atlantic, Forbes Magazine, Globe & Mail, The Guardian, The Daily and Sunday Telegraph, The Times, The Australian, the Los Angeles Times, Boston Globe and Der Spiegel. Lomborg's monthly column appears in around 40 papers in 19 languages, with more than 30 million readers. He is a television commentator on CNN, Fox, MSNBC and the BBC, among others, on shows such as "Newsnight", "20/20", "60 Minutes", "The Late Show with David Letterman", and "Larry King Live". He was featured in the movie "Cool it", by Sundance Award winning director Ondi Timoner.
In 2011 and 2012, Lomborg was named Top 100 Global Thinker by Foreign Policy "for looking more right than ever on the politics of climate change". TIME Magazine ranked Lomborg among the world's 100 most influential people in 2004. In 2008 he was named "one of the 50 people who could save the planet" by the UK Guardian. In 2005 and 2008, Foreign Policy and Prospect Magazine called him "one of the top 100 public intellectuals", and in 2008 Esquire named him "one of the world's 75 most influential people of the 21st century."
FRAN SEEGULL
Executive Director - U.S. Impact Investing Alliance, Ford Foundation
Fran is the Executive Director of the U.S. Impact Investing Alliance. The Alliance works to increase awareness of impact investing in the U.S., foster deployment of and demand for impact capital across asset classes globally, and partner with stakeholders, including government, to build the impact investing ecosystem.
Fran was the Chief Investment Officer at ImpactAssets where she headed investment management for The Giving Fund—an impact investing donor advised fund. Fran also oversaw product development and managed the Global Sustainable Agriculture and Microfinance Plus Notes.
Fran has a BS in Economics from Barnard College/Columbia University and an MBA from Harvard Business School. She tweets on impact investing at @franseegull
KARTHIK PRABHAKAR
Director and Head of Fundraising, IDG Venture India
Karthik Prabhakar is Director and Head of Fundraising, at IDG Ventures India Advisors. He has been part of the Indian tech ecosystem since 2005 with experience spanning engineering, rapid prototyping, marketing, fundraising, investment advisory and portfolio management. Karthik was an active part of the team advising on the exit from investment in Manthan Systems.
In 2016, Karthik was recognized as one among the global top 100 Rising Stars in the venture industry by Global Corporate Venturing, held in California, US.
Prior to IDG Ventures, Karthik worked with Intel in their Ideas to Reality team, a technology incubator focused on building IoT products around the Intel Atom processor. As a tech marketing person, he played a key role in rapid prototyping, conceptualizing field trial plans and creating Go-To-Market strategies for new products ideas around retail, digital advertising and video surveillance. Karthik was also actively involved in recruiting and mentoring new members for the group. Prior to that, he worked in the embedded systems team building security software for network processors. Karthik, in spare part time, worked on developing innovative IoT/embedded solutions and has co-authored a patent in the area of Wireless Networks.
Karthik holds a Bachelors degree in Information Science from RV College of Engineering and an MBA (PGDM) from IIM Bangalore.
LORETTA JOSEPH
Advisor, AIMS Financial Group
Loretta is a highly dynamic, skilled banking, financial and consulting professional with over 25 years in financial markets and related sectors. She has a worked for major investment banks at Board, MD or senior management level throughout Asia and India including, RBS (India), Macquarie Group (India), Deutsche Bank, Credit Suisse and Elara Capital (India), Spanning a long career, Loretta has tremendous exposure to global financial markets, multiple asset classes and emerging market environments.
Loretta has advised many international banks, global hedge and pension funds on managing portfolio and exposure to derivatives and related products. For the last decade, she has been paramount in successful transaction facilitation for Foreign Investors in India and other emerging markets. She has operated in many multi-cultural organisations.
Loretta sits on the advisory board of UWS (Business School), Blume Ventures (India). She is also an adjunct fellow at UWS (Australia).She currently is Director of market development at SSX , Chairs the advisory board of ADDCA (Australian Digital Currency and Commerce Association) and holds various advisory positions in India and Australia. She was the recent recipient of the Fintech Australia "Female leader of 2016" and Sancta Sophia College (Within Sydney University) Alumni Award 2016 for Social impact.
NISHA DESAI BISWAL
Senior Advisor for Albright Stonebridge Group's South Asia Practice
Former Assistant Secretary of State for South and Central Asian Affairs
Nisha Biswal is a Senior Advisor with ASG, where she draws on three decades of experience to help clients of the firm's South Asia practice expand and strengthen their business operations in the region.
Nisha served as Assistant Secretary for South and Central Asian Affairs in the U.S. Department of State (2013-2017) where she formulated U.S. foreign policy and managed relations with Bangladesh, Bhutan, India, Kazakhstan, Kyrgyzstan, Maldives, Nepal, Sri Lanka, Tajikistan, Turkmenistan, and Uzbekistan. In this role, she led economic connectivity and regional security initiatives and the outreach to the newly elected Modi government. She also launched the U.S.-Sri Lanka Partnership Dialogue, and was the architect of the C5+1 diplomatic platform between the U.S. and the five countries of Central Asia to advance shared goals of combating terrorism, promoting sustainable economic growth and addressing environmental challenges.
Previously, Nisha served as Assistant Administrator for Asia at the U.S. Agency for International Development (USAID), where she oversaw $1.2 billion in assistance to 22 nations and managed over 1,200 domestic and overseas staff. In addition to several other roles within the USAID, Ms. Biswal has held positions in the U.S. House of Representatives, the INTERACTION-American Council for Voluntary Action, and the American Red Cross.
Nisha is a current Board Member for the Institute for Sustainable Communities, a non-profit organization which works with local governments, residents and the private sector to support climate resilient and sustainable growth in the United States and Asia. She has also served on the Board of the U.S. Global Leadership Coalition.
Nisha earned a BA from the University of Virginia, and speaks Spanish, Hindi, and Gujarati and is based in Washington, DC.
PRASHANT PURKER
Managing Director & CEO, ICICI Venture
Prashant has over 28 years of experience in Global Markets and has a deep and varied experience in Indian capital markets, across both equity and debt. He joined ICICI Venture in August 2009 and has been a member of the leadership team at ICICI Venture since then. He was appointed Executive Director on the Board of Directors of ICICI Venture in August 2010 and MD & CEO of ICICI Venture in December 2015. He has been co-heading the private equity practice of the company and is a member of the Investment Committee of the funds. Prior to joining ICICI Venture, he was at Nomura India and Lehman Brothers India as the Managing Director & Head – Global Finance for India in the Investment Banking Division. Prior to that he spent over 5 years with ICICI Bank, where his last role was Senior General Manager and Head – Global Principal Investment & Trading Group. He has previously also worked with institutions such as Citibank, Peregrine and BNP. ICICI Venture Funds Management Company Limited ("ICICI Venture") is a leading Indian alternative fund management company that is widely regarded as a prime mover in the Indian industry. It is a part of the ICICI Group. It was one of the first Indian alternative fund management companies that started provided alternative sources of capital for companies in India, and it has since established a successful track record across multiple sectors and economic cycles, having raised an AUM of over USD 4.15 billion since 2002, across different alternative asset strategies.
PROF STEVEN SONSINO
CEO, Legacy Institute International
Prof Steven Sonsino is the bestselling author of Reinventing the Future and an authority on legacy – how CEOs and entrepreneurs are changing the world, beyond philanthropy.
In 2011 he founded the Legacy Institute, a global research initiative to capture and share legacy research with hundreds of entrepreneurs and business owners. His books include Reinventing the Future, The CEO's Journey, The Legacy Journal and What's Your Legacy?
Steven is a Fellow in the Centre for Management Development at the London Business School and a visiting professor at four other business schools worldwide, including the Indian School of Business in Hyderabad.
SONAL SHAH
Executive Director, Beeck Center for Social Impact & Innovation, Georgetown University
Sonal is an economist and entrepreneur and has spent her career focused on economic policy and actionable innovation in the public and private sectors. She is a global leader on social innovation policy including impact investing, data and technology for social good, and civic engagement through government, business, philanthropy and civil society. She has led policy innovations at the White House for President Obama and the Treasury Department for President Clinton. She brings a unique and diverse background. An international economist she set up the central bank in Bosnia, worked post conflict reconstruction in Kosovo, and implemented poverty reduction strategies in Africa and financial crises in Asia and Latin America. In the private sector, she led technology for civic engagement and impact investing initiatives at Google, as the head of Global Development Initiatives and set up and ran the environmental strategy, including investing clean technologies at Goldman Sachs.
Sonal served as Deputy Assistant to the President for President Obama and founded the White House Office of Social Innovation and Civic Participation. She served on President Obama's transition board leading the Technology, Innovation and Government Reform group. In the Administration, Sonal led the efforts to set up innovative finance mechanisms for service delivery, leveraging technology to better engage citizens in government, creating new public private partnerships and supported and trained leadership throughout government (political and civic service) to institutionalize innovative practices.
Sonal started her career at the U.S. Department of Treasury where she was an international economist working on timely development issues, including post-conflict development in Bosnia, Asian financial crisis, and poverty reduction in Africa. One of Sonal's most proud accomplishments is working with her siblings to create a non-profit, Indicorps, to build a new generation of socially conscious global leaders. They worked with some of the leading non-profit and social organizations throughout India working on issues of healthcare, education, farming, women's development, etc. Indicorps created the service movement in India inspiring and incubating new social enterprises like Teach for India and Sarvajal.
Sonal serves on the board of the Case Foundation, Oxfam America, Non Profit Finance Fund, the Urban Alliance. She serves as an adviser to the Democracy Fund and the Washington Area Women's Foundation. Education: University of Chicago, B.A. in Economics; Duke University, M.A. in Economics
S VISWANATHAN PRASAD
Managing Director, Caspian Impact Investment Advisor Pvt. Ltd
Prasad founded Caspian Advisors in 2004, the firm that is now seen a leader in Impact Investing in India. Caspian manages $150 mn in Impact Investments with an exclusive focus on India. Caspian Funds now invest in multiple impact sectors – Food and Ag, Financial Inclusion, Affordable Housing, Clean energy etc through both Equity and Debt.
Prasad led the investment and served on the board of the top three MFIs who won the Small Finance Bank license – Equitas, Ujjivan and Janalakshmi.
Caspian has so far returned over $100 mn to its LPs across the Funds it manages.
Caspian Funds have a 5 Star rating from GIIRS
VIVEK PANDIT
Director, McKinsey & Company
Vivek is a Senior Partner and Director at McKinsey & Company. He joined The McKinsey's New York office where he was elected a Partner of the Firm in 2005. Vivek leads McKinsey's Private Equity and Principal Investor group across Asia, serving the world's leading institutional investors, funds and shareholders on topics spanning investment strategy, value maximization, organization, turnarounds and exits. Previously, Vivek led the Telecom, Media and Technology (TMT) Practice where he advised leading firms across Asia and North America.
Vivek is a contributing co-author of two books "Reimagining India" (Simon & Schuster, 2013), "Granularity of Growth: Asia" (Marshall Cavendish, 2008). He has written several leading reports including: Social Impact Investing – Has the Time Come (2017), Global Private Equity Markets Review – Defying Expectations (2017), Private Equity and India's Economic Development (2016), Indian Private Equity – Route to resurgence (2015), Private Equity in India – Once overestimated, now underserved (2015), The family-business factor in emerging markets (2014) and several articles in the McKinsey Quarterly and leading press and business publications.
Vivek serves non-profit boards in education, healthcare and policy. He is a Trustee of the Aspen Institute in India, serves the Leadership Council of the Center for Advanced Studies of India (CASI) at the University of Pennsylvania and Board member at Avasara Academy (education for underprivileged girls), He served previously as a Board of Governor of The Doon School and St. Jude's Cancer Care Centers.
Vivek has served as a member of a Planning Commission panel to support Entrepreneurship & Venture Capital, the Power Ministers Advisory Panel, and a SEBI panel on investment reforms. In 2008 he was appointed an Aspen Fellow, in 2010 he was named one of "India's Hottest Young Executives" by Business Today, in 2012 he was named one of "India's leading Philanthropists" by the Times of India, in 2014 he was named a Young Leader by FICCI.
Vivek received a dual Master's Degree in Management and Electrical Engineering from Stanford University where he graduated as a Valentine Fellow. He earned a BS in Electrical Engineering & Computer Science from the University of California, where he was a Regents Scholar, graduating Magna cum Laude. He resides in Mumbai with Priyanka and their children Kaiya, Nirvaan and Tahira.
NISHITH DESAI
Founder - Managing Partner, Nishith Desai Associates
Nishith Desai is the founder of the research-based strategy driven international law firm, Nishith Desai Associates (www.nishithdesai.com) with offices in Mumbai, Silicon Valley, Bangalore, Singapore, Mumbai – BKC, New Delhi, Munich and New York.
Nishith himself is a renowned international tax, corporate, IP lawyer researcher, published author and lecturer in leading academic institutions around the world. He specializes in Financial Services sector and assisted Government of Mauritius and Government of India in establishment of their offshore financial centers.
Soon after India opened up its economy to the outside world in 1991, he established the first five India Focused funds and pioneered the roots of asset management industry and the firm has now worked for over 900 funds across all classes of asset. As a pioneer in the Indian investment funds industry, Nishith is known for developing new models in fund formation such as the first India focused index fund, first private equity fund, first VC fund and real estate fund and was also a member of SEBI's committee which developed original regulations for Foreign Venture Capital Investor (FVCI) and Venture Capital Funds regime. More recently, he has been involved with the formation and subsequent amendments to the AIF Regulations.
NISHCHAL JOSHIPURA
Leader - Private Equity and M&A Practice, Nishith Desai Associates
Nishchal Joshipura is Leader of Mergers & Acquisitions, Private Equity, and Fund Formation Practice at Nishith Desai Associates. He is a Lawyer, Chartered Accountant and MBA.
Nishchal has led several high profile M&A and Private Equity deals and set up multiple offshore and domestic India focused funds. He specializes in legal and tax structuring of complex cross-border transactions. He also advised major MNCs & Private Equity Funds on Corporate & Securities laws, Transfer Pricing, International Taxation, Globalization, Structuring of Inbound/ Outbound Investments, Taxation of E-Commerce and Exchange Control Laws.
Nishchal has been "Highly Recommended" by various legal directories for legal and tax advice on M&A, Private Equity and Investment Funds. He has been nominated as a "Young Achiever" at the Legal Era Awards based on industry research, reviews, rating and surveys conducted by Legal Era.
KISHORE JOSHI
Leader - Regulatory Practice, Nishith Desai Associates
Kishore Joshi leads the Regulatory Practice at Nishith Desai Associates. He has over two decades of experience in advising clients on securities and exchange control laws. He handles matters on various aspects related to foreign portfolio investors (FPIs) including the broad-based criteria, eligibility to trade P-Notes and the participation of various investor categories under the FPI route.
Kishore has interacted extensively with SEBI and the RBI, the securities and exchange control regulators, and has made numerous representations seeking reform in the law.
In addition, he regularly advises clients on fund investments, issues related to corporate and regulatory laws. He has made several presentations on inbound and outbound investments. Kishore holds a Bachelor's degree in law from Mumbai University and is a member of the Bar Council of Maharashtra & Goa.
RICHIE SANCHETI
Leader - Investment Fund Practice, Nishith Desai Associates
Richie Sancheti leads the Funds Practice Group at Nishith Desai Associates and is based in Mumbai. With a strong funds background, Richie advises on optimum structures for setting up onshore and offshore investment funds. He advises fund managers in connection with the formation, carry allocation program and governance of private funds.
Richie specializes in all aspects of the formation and operation of venture capital, private equity and hedge funds that are focused on investing in India. He has extensive experience in designing fund structures and advising on "market" terms.
Richie is also a member of the firm's international tax and private equity investment practice groups and advises clients on matters including private equity transactions.
RUCHIR SINHA
Leader - Private Equity and M&A, Nishith Desai Associates
Ruchir Sinha leads the Private Equity and M&A Practice and the Real Estate and Structured Finance Practice at the firm. Ruchir has also been involved in several high profile PE / M&A transactions and has also extensively advised on setting up of several leading offshore funds and captive investment platforms. Apart from transactional advisory, he also focuses on cross border tax and regulatory advisory and developing pioneering structures.
Ruchir was nominated amongst the top 3 lawyers in India (under 35 category) at IDEX Legal Awards. Several of his transactions in structured finance and private equity have been nominated as Most Innovative by Financial Times, London in 2015 and 2016. He is also the recipient of the Scholarship of the International Bar Association for his paper on structured finance at the IBA Conference in Vancouver. Actively contributes to policy development for private equity and structured finance through international industry bodies, and was most recently involved in the drafting of the SEBI REITs Regulations.
MANSI SETH
Leader - NY Office, Nishith Desai Associates
Mansi Seth leads Nishith Desai Associates' US practice and is based out of New York. With expertise in investment funds and international tax, Mansi advises on structuring India-focused offshore and domestic private equity, venture capital and hedge funds. She has assisted fund managers with formation, regulation and carried interest structuring issues.
On the tax front, Mansi focuses on cross-border tax planning structures, including mergers, acquisitions, joint ventures, private equity and venture capital investments and globalization.
Mansi is qualified to practice law in India and New York and has received her Master of Laws degree in Taxation from Georgetown University in Washington DC. She has presented in a number of international and Indian conferences. She has also authored many articles and has been the recipient of the Tax Section scholarship of the International Bar Association.
Partners

EMPEA is the global industry association for private capital in emerging markets. We are an independent non-profit organization. As EMPEA celebrates our 10th anniversary in 2014, we have over 300 member firms, comprising institutional investors, fund managers and industry advisors, who together manage more than US$1 trillion of assets and have offices in more than 100 countries across the globe. Our members share EMPEA's belief that private capital is a highly suited investment strategy in emerging markets, delivering attractive long-term investment returns and promoting the sustainable growth of companies and economies. We support our members through global authoritative intelligence, conferences, networking, education and advocacy.
---
The Impact Investors Council (IIC) is an industry body that has been established to build a compelling and comprehensive India Impact story and strengthen the significance of Impact Investing in India.
Envisioned in 2013, IIC was incorporated on 19th December, 2014 as a Section 8 Company to address the growing sentiment among stakeholders in the Impact Investing community for a member-based industry body. IIC has over 30+ Impact Investors as members currently.
These Impact Investors have invested over US$700 million in India across 300+ social enterprises of the total cumulative $1.6 billion of Impact Investments in India.
---
The ILPA is the only global, member-driven organization dedicated exclusively to advancing the interests of private equity Limited Partners through industry-leading education programs, independent research, best practices, networking opportunities and global collaborations.
Initially founded as an informal networking group, the ILPA is a voluntary association funded by its members. The ILPA membership has grown to include over 400 member organizations from around the world representing over US $1 trillion of private assets globally.
---
The Indian Private Equity and Venture Capital Association (IVCA) is the oldest, most influential and largest member-based national organization of its kind. It represents venture capital and private equity firms to promote the industry within India and overseas. It seeks to create a more favorable environment for private equity, venture capital investment and entrepreneurship. It is an influential forum representing the industry to governmental bodies and public authorities.
IVCA members include leading venture capital and private equity firms, institutional investors, banks, corporate advisers, accountants, lawyers and other service providers of the venture capital and private equity industry. These firms provide capital for seed ventures, early stage companies, later-stage expansion and growth equity for management buyouts/ buy-ins.
IVCA aims to support entrepreneurial activity and innovation as well as the development and maintenance of a private equity and venture capital industry that provides long term equity capital. It helps establish high standards of ethics, business conduct and professional competence. IVCA also serves as a powerful platform for investment funds to interact with each other.
The Association stimulates the promotion, research and analysis of private equity and venture capital in India, and facilitates contact with policy makers, research institutions, universities, trade associations and other relevant organizations. IVCA collects, circulates and disseminates commercial statistics and information related to the private equity & venture capital industry.
---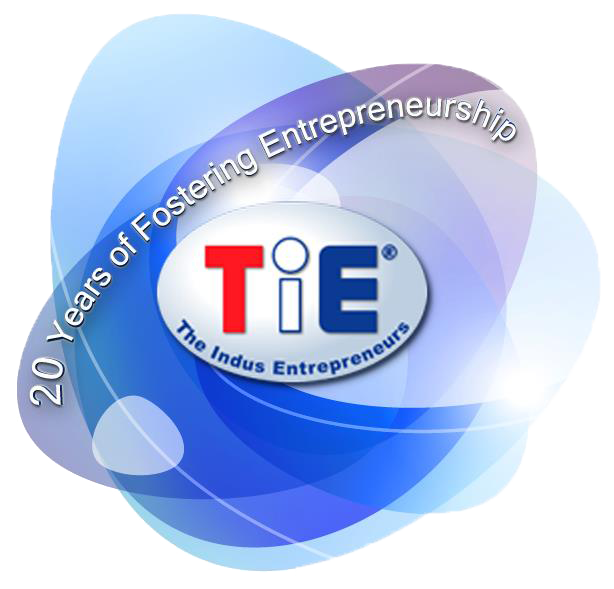 TiE is a non-profit, global community welcoming entrepreneurs from all over the world. We believe in the power of ideas to change the face of entrepreneurship and growing business through our five pillars; mentoring, networking, education, incubating and funding. TiE was founded in 1992 by a group of successful entrepreneurs and is currently the world's largest entrepreneurial organization out there. TiE New York was formed in the late 1990s and has since evolved into a broad entrepreneurship platform, bringing together a powerful global network to its membership. TiE members are entrepreneurs and professionals with an interest in entrepreneurship, either in a start-up context or within a corporation.
---
The U.S.-India Business Council (USIBC) is the premier business advocacy organization representing America's top companies investing in India, joined by global Indian companies, with an aim to deepen trade and strengthen commercial ties.
At the behest of the Governments of India and the United States, USIBC was formed in 1975 to enlighten and encourage the private sectors of both countries to enhance investment flows. The Council's primary mission is to serve as a direct link between business and Government leaders, resulting in increased trade and investment to strengthen ties between the two nations.
Ajay Banga, President & CEO of MasterCard, serves as the current Chairman of USIBC. The Chairman is supported by USIBC's prestigious Board of Directors, representing decades of experience investing in India and Indian companies.
The Council is headquartered in Washington, D.C. with regional offices in New York, California and New Delhi.