SESSION: 10:00 AM - 04:30 PM (IST)
INTRODUCTION
The Indian credit market is probably going through its biggest turmoil. From an offshore credit funding perspective, one of the most popular routes for offshore players to invest debt in the Indian markets, the FPI route, was marginalised by introduction of the new 50/20 rule. Masala bonds did not take off and ECBs continue to remain suboptimal due to regulatory restrictions. Borrowing costs are notching up as sources of domestic credit dry up. As a result, offshore credit players are closely eyeing the opportunities of setting up onshore lending vehicles in the nature of NBFCs, HFCs, AIFs, which have their own set of challenges in terms of ability to list, raise leverage, cash traps and tax efficacy. However, in the after math of the IL&FS crisis and RBI's close watch on the private lending space, the prospects of such on-shore credit platforms need to be carefully analysed.
On the other hand, IBC providing for a robust enforcement mechanism. The revamped enforcement regime is encouraging, rupee is at an all-time low, NBFCs are available for cheaper valuations than they ever were, but deal activity is still poised as investors are still waiting for the markets to bottom out, for the worst to come. The brunt overall, is being faced by borrowers across the spectrum, who are now faced with the issue of availability of capital itself, and not merely high cost of capital.
As a research oriented firm that spends about 35% time towards research and policy initiatives, we invite you to join a select high profile gathering to discuss the growth and sustainability of credit platforms in India, from a legal, tax and business perspective. The discussion will form a part of the Think Tank created by us to address the credit crisis in India, and collate legal, regulatory and tax recommendations to the regulators.
Flow of the session
09:00 AM – 09:45 AM :

TRAVEL FROM GATEWAY OF INDIA FOR ALIGUNJAN IN NDA SPEEDBOATS

09:45 AM – 10:00 AM :

REGISTRATION

10:00 AM – 10:45 AM :

INAUGURAL SESSION AND MARKET OVERVIEW

The recent IL&FS crisis and risk management to avoid further crisis
India's position as credit destination vis-a-vis the global markets?
Trends in the Indian credit market - its unique opportunities and risk profile

10:45 AM – 11:00 AM :

REFRESHMENTS AND NETWORKING

11:00 AM – 12:45 PM :

EVALUATING CREDIT PLATFORMS

NBFC/HFC v. AIF
Need for ARCs
FDI v. FPI v. FVCI v. Masala Bonds
Structures for setting up offshore credit funds
Consolidation opportunities - merger of NBFC and Banks
Managing capitalization and liquidity challenges of NBFC
Tax Considerations – Investing directly or through intermediate jurisdictions (Netherlands v. Mauritius v. Singapore v. Luxembourg)
Grappling with GAAR issues

12:45 PM – 01:45 PM :

LUNCH AND NETWORKING

01:45 PM – 02:45 PM :

ENFORCEMENT AND REGULATORY CHALLENGES

How efficient has IBC been?
IBC v. SARFAESI
Exclusive first charge holder – does it really matter?
Challenges in enforcement of pledge, mortgage, hypothecation and other security interests
Case Studies on recent enforcements

02:45 PM - 03:00 PM :

REFRESHMENTS AND NETWORKING

03:00 PM - 03:30 PM :

IMPACT OF NBFC CRISIS ON REAL ESTATE AND INFRASTRUCTURE

Opportunities for credit funds
Is refinancing still a good option?
Mushrooming investment platforms

03:30 PM - 03:45PM :

REFRESHMENTS AND NETWORKING

03:45 PM - 04:30 PM :

CONCLUSION AND ROAD AHEAD

04:30 PM ONWARDS:

HIGH-TEA, NETWORKING AND TRAVEL FROM ALIGUNJAN TO GATEWAY OF INDIA IN NDA SPEEDBOATS
Speakers
Nishith Desai
Founder, Nishith Desai Associates
Nishith Desai Associates
Nishith Desai is the founder of the research & strategy driven international law firm, Nishith Desai Associates. Nishith himself is a renowned International Lawyer, Business Strategist and Published Author. Recognized as one of the Top 30 International Tax lawyers globally, he has been the proud recipient of a number of awards including the Financial Times (London) and Prof. Yunus' Social Business Pioneer amongst others.
Ashok Wadhwa
Group Chief Executive Officer
Ambit
Alongside Ambit, Ashok co-founded RSM & Co. in 1997 , a tax advisory firm. He built RSM into a world class Indian consulting house over a decade, which was then merged with PricewaterhouseCoopers in 2007.
Ashok is responsible for building Ambit into a full-service Investment Bank that it is today. Ambit currently has seven lines of businesses, including its reputed, flagship Corporate Finance business.
Ashok is regarded as an incisive investment banker and has handled a large gamut of transactions across sectors and geographies. Lauded for his excellence in the field of finance, he is the recipient of several awards, including the Priyadarshini Academy award for outstanding contribution in the field of financial management.
Ruchir Sinha
Leader, Corporate Transactions Group
Nishith Desai Associates
Ruchir Sinha leads the Private Equity and M&A Practice at the firm. Ruchir has been involved in several high profile PE / M&A transactions and focuses on financial services and real estate space. He also advises leading global sponsors and LPs on setting up of offshore and domestic funds, including the more recent captive investment platforms, from a legal, tax and regulatory perspective. He has been involved in developing pioneering instruments for structured finance and in setting up and acquisition of onshore and offshore credit platforms.
He was nominated amongst the top 3 lawyers in India (under 35 category) at IDEX Legal Awards. Several of his transactions in structured finance and private equity have been nominated as Most Innovative by Financial Times, London. He is also the recipient of the Scholarship of the International Bar Association for his paper on structured finance at the IBA Conference in Vancouver. Actively contributes to policy development for private equity and structured finance through international industry bodies, and was also involved in the drafting of the SEBI REITs Regulations.
Nishchal Joshipura
Leader, Corporate Transactions Group
Nishith Desai Associates
Nishchal Joshipura leads the Private Equity and Mergers & Acquisitions practice at strategy driven international law firm, Nishith Desai Associates. He is also co-heads the Investment Funds practice at Nishith Desai Associates. He is a Lawyer, Chartered Accountant and MBA. Nishchal has led several high profile M&A and Private Equity deals and set up multiple offshore and domestic India focused funds. He specializes in legal and tax structuring of complex cross-border transactions. He also advises major MNCs on Corporate & Securities laws, Transfer Pricing, International Taxation, Globalization, Structuring of Inbound/ Outbound Investments and Exchange Control Laws. He has been highly "Highly Recommended" by various legal directories for legal and tax advice on M&A, Private Equity and Investment Funds. He has also been nominated as a "Young Achiever" at the Legal Era Awards based on industry research, reviews, rating and surveys conducted by Legal Era.
Vyapak Desai
Leader, International Litigation & Dispute Resolution Practice
Nishith Desai Associates
Vyapak Desai leads the International Litigation & Dispute Resolution Practice at the multi-skilled, research and strategy driven international law firm, Nishith Desai Associates. A senior attorney with the firm, Vyapak specializes in bringing in the highest level of analytical arrangement in cross border complex litigations while also leading the Corporate and Securities practice at the firm. Known for his reasonable, pragmatic and solution-oriented approach, is also a trained Mediator/Conciliator and an experienced arbitrator in international commercial arbitrations. Vyapak's vast experience in legislation includes representing clients as Counsel in a host of complex cases including disputes related to shareholders agreements, international trade, oil & gas, infrastructure and construction, and investment treaty involving international commercial arbitrations under rules of ICC, LCIA, SIAC, ICDR-AAA, UNCITRAL etc. In India, and all over the world, jurisprudence has undergone a massive change over the past decade. The law has become more intricate and intertwined. Keeping in sync, Vyapak has cultivated expertise in insolvency and corporate law as well as in investigation/white collar crimes. In a career spanning decades, Vyapak has been advising U.S & Asian conglomerates, telecom giants, world's second largest oilfield services and large private equity funds amongst others, to desired outcome.
Gautam Mehra
Partner and India Tax Leader,
PwC India
Gautam Mehra is a Partner with PwC India and leads the Tax and Regulatory practice for PwC India.
Gautam joined PwC in September 2003 as a Partner, and since then has held various roles. Prior to taking over as the India Tax and Regulatory Leader in July 2015, he was leading the PwC Western India's Tax and Regulatory Practice, the Financial Services' Tax and Regulatory team and was also the Asset Management Sector leader for the firm in India.
He has been working with multinational and domestic clients across a wide spectrum of tax and regulatory services, and has varied experience of nearly 30 years. Prior to joining PwC, he had stints with two leading accounting and tax consultancy firms, which was followed by a long association with an independent practice founded by him.
Presently, Gautam is a member of the Alternative Investment Policy Advisory Committee (AIPAC) of SEBI and also a member of the National Direct Tax Committee of the Confederation of Indian Industry. He is a regular speaker at seminars in India and abroad and a contributor to media publications. He has been a member of the American Chamber of Commerce as well as of the Expert Advisory Committee of the Institute of Chartered Accountants of India.
Gautam holds a postgraduate degree in law and financial management and is also a member of the Institute of Chartered Accountants of India.
Tushar Sachade
Partner, Tax and Regulatory Services
PwC India
Tushar Sachade is a Partner in PwC's Tax and Regulatory Services practice.
Tushar has vast experience of 22 years. He has worked with a large number of clients in the Financial Services space and specialises in entry strategies and fund structuring of global, institutional and startup funds from the tax and regulatory perspective. In addition, he has been closely involved in several high-profile private equity transactions on tax and regulatory structuring, including deal structuring. Tushar has worked on a wide spectrum of funds including Venture Capital funds, Private Equity funds, Real Estate funds, Infrastructure funds, Debt funds and Hedge funds.
He started his career with RSM & Co., and after its merger with PwC was a Partner in the firm for three years. After that he was with KPMG for six years, with his most recent role being the Co-head of x-LoS in the Private Equity practice.
Tushar has also worked with various industry bodies. He has helped IVCA and FICCI and advised them on making representations on several industry issues. He has also been interacting regularly with regulators, including SEBI, on REITs-related legislation and AIF funds.
Tushar is a member of the Institute of Chartered Accountants of India.
Kunal Shah
Partner – Tax & Regulatory Services,
PwC India
Kunal Shah is a Partner in PwC's Tax & Regulatory – Financial Services team and has over 12 years' experience in the field of Indian tax and regulations. He advises clients in the private equity and venture capital space (domestic and foreign), including real estate, infrastructure and debt funds, onshore and offshore fund structures, distribution waterfall, structuring of earned interest and tax due diligence. He has wide experience in the area of laws including Income tax, Corporate law, Foreign Exchange laws, FDI Policy, SEBI regulations, NBFC regulations, etc.
Kunal helps clients obtain regulatory approvals and tax certificates for investments or exits, and advises them on tax due diligence, and restructuring of their Indian businesses, profit repatriation strategies and capital structures, including waterfall sharing and transaction-related tax negotiation, at the time of exits, etc. He also advises NBFCs, portfolio managers, stock broking organisations, mutual funds, merchant banks, asset management companies, etc., on tax and regulatory matters.
In addition, he works closely with leading financial services players and industry bodies in their representations to policy-makers and tax authorities. Kunal has a postgraduate degree in Law and is also a Chartered Accountant.
Partners
At PwC, our purpose is to build trust in society and solve important problems. We're a network of firms in 158 countries with over 250,000 people who are committed to delivering quality in assurance, advisory and tax services. Find out more and tell us what matters to you by visiting us at www.pwc.com.
In India, PwC has offices in these cities: Ahmedabad, Bengaluru, Chennai, Delhi NCR, Hyderabad, Kolkata, Mumbai and Pune. For more information about PwC India's service offerings, visit www.pwc.in
PwC refers to the PwC network and/or one or more of its member firms, each of which is a separate legal entity.
Please see www.pwc.com/structure for further details.
© 2019 PwC. All rights reserved
---
APREA is a not-for-profit organisation that represents the property investment industry in AsiaPac. Its members include prominent real estate stakeholders, including pension, insurance and sovereign wealth funds, investment managers, family offices and developers.
APREA's goals are to:
help open up and expand property investment markets by working with governments to improve business ground rules
assist members connect to cross-border commercial opportunities
forge a more informed, efficient, respected and transparent marketplace.
APREA's members operate across 18 countries and more than 100 property markets.
APREA currently hosts chapters in China, India, Japan, Australia, Malaysia, the Philippines, Singapore and Hong Kong.
---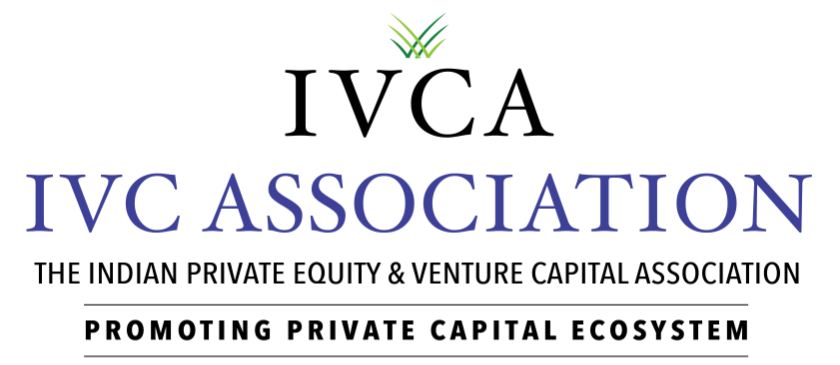 The Indian Private Equity and Venture Capital Association (IVCA) is the oldest, most influential and largest member-based national organization of its kind. It represents venture capital and private equity firms to promote the industry within India and overseas. It seeks to create a more favourable environment for private equity, venture capital investment and entrepreneurship. It is an influential forum representing the industry to governmental bodies and public authorities. IVCA members include leading venture capital and private equity firms, institutional investors, banks, corporate advisers, accountants, lawyers and other service providers of the venture capital and private equity industry. These firms provide capital for seed ventures, early stage companies, later-stage expansion and growth equity for management buyouts/ buy-ins. IVCA aims to support entrepreneurial activity and innovation as well as the development and maintenance of a private equity and venture capital industry that provides long term equity capital. It helps establish high standards of ethics, business conduct and professional competence. IVCA also serves as a powerful platform for investment funds to interact with each other. The Association stimulates the promotion, research and analysis of private equity and venture capital in India, and facilitates contact with policy makers, research institutions, universities, trade associations and other relevant organizations. IVCA collects, circulates and disseminates commercial statistics and information related to the private equity & venture capital industry.
---