SESSION: 06:30 PM - 08:30 PM (IST)

To attend in person, RSVP megha.gupta@nishithdesai.com
INTRODUCTION
We kick off our one-of-a-kind flagship Webinar series on Investments into the Social Sector, in association with the Impact Investors Council (IIC) and Indian Private Equity and Venture Capital Association (IVCA), with views from Shri.K Rajaraman, Additional Secretary, Department of Economic Affairs and our Regulatory and Tax experts Pratibha Jain, Meyyappan Nagappan and Rahul Rishi. The Social Sector is still at a nascent stage with tremendous potential to generate both returns and social/environmental impact. This Webinar would focus on how impact investments could result in both higher return and impact compared with structures that only focus on either impact or financial gain.
As of today, there are several laws that impact investments into the social sector. As a result achieving scale and flexibility with respect to accommodating varied investor interests in terms of impact and returns becomes difficult. The outcome funding model that is prevalent in this sector abroad, despite years of success, is yet to be recognized in India from a tax and regulatory perspective. Further, despite the introduction of Social Venture Funds (SVF), there has not been much traction due to several popular misconceptions regarding the manner in which SVFs need to function (for instance that investors in SVFs are only entitled to muted returns). The discussions will help the participants draw insights into the potential challenges that investors (including PE and VC funds that have set aside funds for impact investment), outcome funders (including foreign foundations and domestic trusts) and social ventures may face while considering investments in this space in India. The idea is also to highlight how these obstacles may be addressed or overcome keeping in mind the need of both impact first and return oriented investors with different structural solutions for their needs.
Focus Area
Background to impact investing in India
Overview of current examples of impact investing
Social Impact Bonds in other jurisdictions
Social Impact Bonds in Indian Context
Legal, Regulatory and Tax Challenges
Misconceptions regarding Social Venture Funds
Solutions: leading to Scale and Flexibility
Concluding Remarks: Win-Win for everyone
Q & A
On The Panel
KEYNOTE SPEAKER:
SRI K. RAJARAMAN
Additional Secretary, Investments, Department of Economic Affairs,
Government of India
Shri K. Rajaraman, a senior Indian Administrative Service Officer of Tamil Nadu cadre, is a B. Tech in Electronics & Communications, a first class MBA and Master of Economics.
Starting his career as a Design Engineer in BHEL, Trichy, during his rich and varied experience as an IAS Officer, he had held various administrative positions in the areas of Investment Promotion, Foreign Direct Investment, Public Sector Undertakings, Industrial Infrastructure, VAT Administration, etc. He was MD of Chennai Metro Railways for nearly 4 years during its early construction phase, Commissioner for Commercial Taxes in Government of Tamil Nadu and Joint Secretary Expenditure in Government of India in the recent past. He currently serves as Additional Secretary, Investment in the Department of Economic Affairs, Ministry of Finance.
He has published articles in Business Line on 'Right to Information' and 'Energy conservation Policy'. He is a certified trainer in Incident Command System for Disaster Management and has served as a Disaster Rescue Team leader in Nagapattinam (Tsunami relief) and Kanchipuram (Floods 2015, 2016). His special interest is in the field of Right to Information, Industrial Policy and Investment Promotion, Human Development, Consumer Protection, Disaster Management, Urban Mobility and Entrepreneurship.
PRATIBHA JAIN
Head, Delhi office
Nishith Desai Associates
Ms. Pratibha Jain is the Founding Partner and also the Head of the Delhi office of Nishith Desai Associates. She heads the Funds and Regulatory practice at NDA. Ms. Jain brings with her a breadth of international and Indian experience having worked in New York, Tokyo, Hong Kong and Mumbai.
Ms. Jain's educational qualifications include B.A (Economics) Hons. and LL.B. degree from Delhi University, a Bachelor of Civil Law degree from the University of Oxford, and a LL.M. degree from the Harvard Law School.
Her areas of focus include FDI investments, banking and finance and corporate and regulatory advisory. Her client list includes marquee corporate and private equity clients including, Softbank, Amazon, Flipkart, Morgan Stanley, JP Morgan Chase, Deutsche Bank, Deutsche Boerse, Tiger Global, Soros, Norwest Venture Partners, General Atlantic, SAIF Partners, Everstone Capital, Bombay Stock Exchange and Ministry of Finance. She sits on various important committees including FICCI Capital Markets Committee and FICCI Sub-committee on Internet and Social Media.
She has worked on some of the most challenging projects in financial services and regulatory sector, including  representing  investors in the biggest infrastructure investment by a consortium of Private Equity investors, representing Softbank in its investment of USD 1.4 billion in PayTM, Ministry of Finance for structuring of India's first sovereign wealth fund with proposed corpus of over six billion, representing investors for facilitating listing of stock exchanges in India, representing investors in investigations by the Enforcement Directorate, Central Bureau of Investigation (CBI) and Reserve Bank of India (RBI).
MEYYAPPAN NAGAPPAN
Leader, Impact Investment and Social Finance
Nishith Desai Associates
Meyyappan Nagappan is a Leader in the International Tax practice at Nishith Desai Associates. He is a Pemanda Monappa Scholar and has graduated from Cambridge University with a Masters of Law specialising in International Taxation and economics. He was awarded the International Bar Association Taxes Committee Scholarship-2018 and was a speaker at the IBA conference in Rome. He completed his Bachelors in Law from NALSAR and has done extensive work advising some of the biggest non-profit foundations, charities and impact investment funds, including structuring advise in relation to India's first USD 1 Billion education outcomes fund. He has also advised several top technology companies on tax and structuring issues apart from publishing academic articles on taxation of digital economy. Prior to joining Nishith Desai Associates, he worked in the Chambers of Mr. Mohan Parasan, Solicitor General of India between 2010 – 2014; and was involved in some of the landmark international taxation disputes, direct and indirect taxation disputes in India during the time. He has also been a regular speaker in multiple conferences in India and abroad on issues relating to taxation of digital economy, GAAR, MLI, artificial intelligence, cryptocurrencies and blockchain. He leads the impact investment, social finance, tax policy, taxation of digital economy and GST practices at NDA.
RAHUL RISHI
Leader, Social Sector Practice
Nishith Desai Associates
Rahul Rishi leads the Social Sector practice at Nishith Desai Associates. Rahul's educational qualifications include B.Sc. LLB (Hons.) from Gujarat National Law University, Gandhinagar and M.A in Development Studies from Tata Institute of Social Sciences (TISS), Mumbai.
His areas of focus include impact investing, social sector advisory, foreign contributions, legal, regulatory and tax issues of public trusts, public policy and regulatory advisory. His client list includes leading philanthropic and impact clients such as the Brookings Institution, Bill & Melinda Gates Foundation, David & Lucile Packard Foundation, Pisces Foundation, American India Foundation, Human Rights Watch, Jon Snow Inc., Amnesty International, The Global Steering Group for Impact Investment (GSG), Social Finance India (SFI), Impact Investors Council (IIC), Yunus Social Lab (YSB), The Global Education & Leadership Foundation (tGELF) and several industry bodies on impact investment.
As part of the regulatory team he has represented clients in investigations by the Enforcement Directorate and appeared before the RBI on compounding applications concerning foreign exchange matters."
Partners
The Impact Investors Council ("IIC") represents the voice of impact investors in India. It is a member-based industry body that has been working towards strengthening the impact investing ecosystem in India with the aim of delivering large scale social impact to the under-served citizens of India. The IIC has the active support from around 45 prominent Impact Investors and Ecosystem Players- who are our members. In addition, almost all Indian and International impact investors in India engage with IIC in order to promote impact Investing. Envisioned in 2013, IIC was incorporated on 19 December, 2014 and today we are a 12AA and 80G Certified Company to address the growing sentiment among stakeholders in the Impact Investing community." The Impact Investors Council (IIC) is the leading national industry body to strengthen Impact Investing in India its mission is to encourage private capital to bridge the social investment gap in India in sectors such as financial inclusion, clean energy, education, water & sanitation and healthcare. Impact Investing in India is expected to reach $6-8 billion by 2025, generating social benefits and commercially viable products, technologies and services that can serve over 3 billion underserved people, globally.
---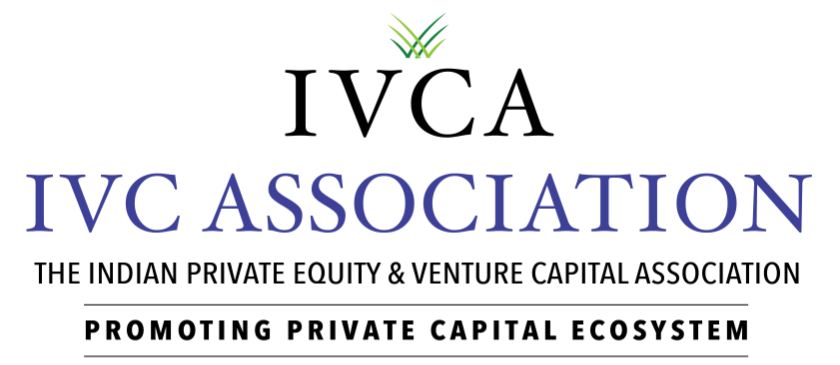 The Indian Private Equity and Venture Capital Association (IVCA) is the oldest, most influential and largest member-based national organization of its kind. It represents venture capital and private equity firms to promote the industry within India and overseas. It seeks to create a more favourable environment for private equity, venture capital investment and entrepreneurship. It is an influential forum representing the industry to governmental bodies and public authorities. IVCA members include leading venture capital and private equity firms, institutional investors, banks, corporate advisers, accountants, lawyers and other service providers of the venture capital and private equity industry. These firms provide capital for seed ventures, early stage companies, later-stage expansion and growth equity for management buyouts/ buy-ins. IVCA aims to support entrepreneurial activity and innovation as well as the development and maintenance of a private equity and venture capital industry that provides long term equity capital. It helps establish high standards of ethics, business conduct and professional competence. IVCA also serves as a powerful platform for investment funds to interact with each other. The Association stimulates the promotion, research and analysis of private equity and venture capital in India, and facilitates contact with policy makers, research institutions, universities, trade associations and other relevant organizations. IVCA collects, circulates and disseminates commercial statistics and information related to the private equity & venture capital industry.
---